Marnie Mortenson
interior redesigner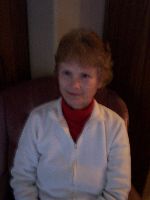 Nanaimo, BC
250-755-1634
mortensm@shaw.ca
Your Home - Love It Again
I am an interior redesigner professional, who would like to update your home with a look you want at a price you can afford. I can help you refresh your home, so you can love your living space again. I like to use as much of your own furnishings as possible. This is cost effective as well as environmentally friendly.
My first project was updating my own home. This was a labour of love, and I than decided to become a professional interior redesigner. I wanted to create beautiful rooms for anyone who wanted a change in their own living space.
I received my education from the Quality Course Design School program.
During my course, I helped my sister properly accessorize her cottage, de-clutter the closets and rearrange her wall pictures.
Services
I am pleased to offer the following services for your home.

Color Schemes - We work together choosing paint colors, so we can create an overall cohesive effect.

De-Clutter - I give detailed advice on how to de-clutter your possessions, how to organize, storage solutions, and how to keep the clutter from accumulating again.

Decor Rejuvenation - Do you want to freshen up your home with paint, add new accessories or rearrange your furniture, I can help you achieve the look you are after.

Redesign - This includes the above services, plus help with window treatments, proper lighting, updating existing furniture (if possible), adding art work or rearranging what pieces of art you already have.