Corry Lansing
color consultant , feng shui consultant , home stager , interior decorator , interior redesigner , professional organizer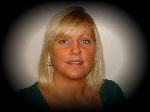 Williams Lake, BC
250-305-2241
corrylansing@yahoo.ca
Innovative design solutions for everyday living.
My name is Corry Lansing and I am pleased to introduce myself as a new designer. I have lived in the Williams Lake area for most of my life and I am excited to introduce the rising new trend of Home Staging and Interior re-design to my community. As a new designer I bring a lot of fresh ideas and creativity to the drawing board. I look forward to applying my skills and innovative design solutions to your space. Whether your looking to sell you house fast or you want to improve the look and feel of your home, I can help. I also offer a variety of other services including color consultations and organization services.
I have always had a flair for design and have applied my talents when renovated my four bedroom home. Friends and family have been requesting my ideas for as long as I can remember. I can look at a space and see the potential, and most importantly, create my ideas. I am currently working on completing mt Interior Decorating course through QC Design School. I have also completed my Home Sating and Interior Re-Design, Color Consultant,Feng Shui Consultant and my Organization professional through QC Design School.I have taken many courses through Thompson Rivers University, including Tiling for beginners, Basic Electrical,Creative Concrete, Hardwood and Laminate Flooring and Basic Carpentry. I have the skills and the talent to create your dream space and I look forward to working with you.
Services
Home Evaluations and Comprehensive Report
-Prices range from $150-$500 depending on the size of your home.
Staging Services for Furnished Home
-Prices range from $300-half day and $550-full day
Shopping Services
-Price is $50 per hour
Staging Vacant Properties
-Prices will vary depending on the size of your home.
Colour Consultation and Services
-Price is $75 per hour
Interior Re-Design Consultations and Services
-Prices range from $75 per hour-$300-half day and $550-full day
One-Day Home Makeover
-Prices range from $300-half day to $550-full day
Move In Service
-Prices range from $300-half day to $550-full day
Feng Shui Consultations and Services
-Price is $75 per hour
Organization Consultations and Services
-Price is $75 per hour