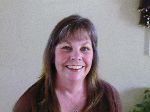 Peterborough, Lindsay, Bridgenorth, Omeemee, ON
Titivation, allow me to spruce up your home, with my help we can sell your home for more money and more quickly.
Hi ! My name is Carole Hart and I can help you to attract more buyers to your home for sale and have it stand out from the others in the real estate market.
I will listen to your concerns and work together with you to help you through this stressful time.
I am excited about working in the new field of staging and redesign. I will help to relieve you of some of the stress of moving and relocating or just trying to organize the new life on which you are embarking .
I will perform the tasks at hand with creativity and to the best of my ability within your budget or simply by rearranging the possessions which you already possess.
I have many years experience working with the public and working for manufacturing companies. I feel that this has given me the important skills of time management and, most importantly, people skills. I listen very well to the needs of others and do my utmost best to meet those desires. I am creative and love to have the chance to tap into these qualities which will aid in the new career that I have chosen. I have graduated from the Haverhill Institute of Staging and Design, and at present, I am completing my course of staging and redesigning with QC Design School. With this behind me I am very excited to begin this new life helping others to move on in their lives and help to relieve the stress involved.
Services
From the curb to the outer gardens to the rooms in your home which concern you. Together we will stage and rearrange rooms. I will help to stage and redesign area problems for you.