Gemma Willoughby
makeup artist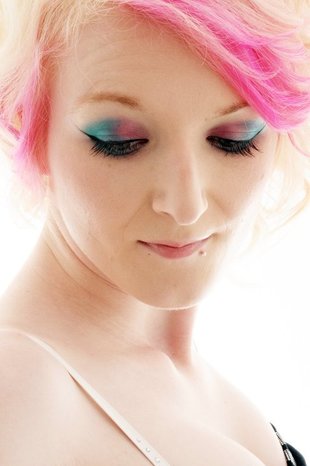 Weymouth
07731039150
gemgem454@hotmail.com
Hi i'm Gemma 21 years old from South west of England.
Since the day i can remember I've always loved art i have a Merit first diploma in Art
& I am now studying on the Master Makeup Artist course , i never really wore make-up through out my young teen years but when friends came round i'd mess around doing make-up i found it so easy to get it perfect . Once i left school i then started using make-up on nights out and got alot of compliments and friends asking me to do theirs on special occasions i really enjoy doing it so i thought id try this course out so far it's brilliant!
I've always wanted to be my own boss and run a business i intend to run websites one being Gemzplace this will be based on make-up cosmetics accessories and clothes as much make-up i can test i will and i will give honest reviews . I then want to start freelance make-up i will come to the customer or if their happier coming to me i will do that.

Eventually I want to travel around the world doing this , however for now i will work in places around my area
Weymouth & Portland
Dorchester
Bridport
I will also travel to Yeovil, Poole, Bournemouth, Exeter, Southampton and places around there
Services
The services that I hope to provide are the following
Bridal & Occasional Make-up
Glamour Make-up & Photo shoots
Theatrical Make-up
Film & TV Make-up
Or Just a bit of fun.
For Bridal i want to include a bit of pampering on the day like foot spa's , some drink & food if possible i will also work towards doing the photography throughout weddings.