Triggerr TL Penney
interior redesigner, professional organizer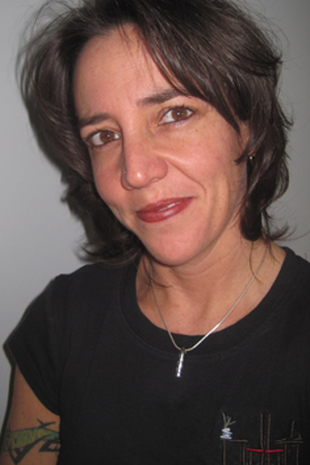 Ottawa & Surrounding Area, ON
613-697-9869
Trigg@SystemsNSpaces.ca
Inspiring you to creatively transform, implement and maintain effective and functional... "Systems N' Spaces"
Systems N' Spaces
Organizing to add a 'Touch of Balance' to your life!

[About US]
Providing guidance and expertise in the creation, implementation & maintenance of organizational systems by way of time & scheduling management, file & database set up, inventory control, space planning, next-sizing/down-sizing/right-sizing/smart-sizing, sorting, purging, packing/unpacking, moving, storage solutions and all other life transition services.

We unlock a path inviting opportunity to increase effectiveness, functionality & productivity within your home or small office while alleviating needless stress in addition to overwhelming anxieties imposed by circumstance and/or environment.
[A little about Trigg]
Since my early childhood report card days, numerous teachers of mine have made comments and notes recognizing my advanced ability to implement systems and maintain organization. From dating and numbering all pages to underlining subject titles and categorizing subjects with multicoloured pens, to separating classes by day and binder. It seems I've had a forte for organizing that has been evident to family, friends and teachers starting from the beginning of grade school.

To date management staff and corporate executives have called on and counted on me to execute tasks which involved the development, implementation and maintenance of processes and order in the work place. From my first employer to my concluding employment position in a facilities management division, my ability to assess, review, develop, coordinate and implement processes and systems for others to follow was part of my day to day job function.
Over the years my working experience has developed in a wide spectrum of areas, from serving tables, to travel coordination, to planning client functions, to managing an individual's day from start to finish and more. I have worked as front-line staff to behind the scenes in financial divisions. These roles involved assessment of situations, coordination and organization of multiple simultaneous tasks, production of progress reports and re-assessments when necessary along with overseeing the completion of such tasks including follow up. All of which I have excelled at due to my natural detail-focused and proven organizational skills.

In 2008 my direction of interest transformed to spotlight and streamline my expertise in the areas of organizing & coordinating. Inspired and encouraged by my success and positive feedback along with some research and self awareness projects, I decided that my skills and experience would enabled me to take on a greater and more fulfilling life challenge, the challenge of self employment in a field in which I naturally excel.

Now since 2008 my extensive result oriented communication & analytical skills, my desire and ability to take charge of an opportunity where there is a need to implement functionality and improvement, my sincere and genuine concern for the health, safety and well being of others united with my commitment to the utmost ethical business conduct, honesty, compassion, profound sensitivity bound by timeless confidentiality has played a great roll in aiding my success.
Services
Service offered include but are not limited to:


[IOP Services:]

SOHO – Small Office /Home Office Services
Creation & implementation of organizational systems involving space planning, organizing and storage solutions for your small office or home office:
~ Records Management
~ Inventory Audits
~ Procedures & Manual Creation
~ Paper flow reduction & filing
~ Database creation & entry
~ Electronic tax expense preparation & documentation
~ Space planning
~ All other office organizing challenges


Home or Cottage Services
Creation & implementation of organizational systems involving space planning, organizing and storage solutions for your home & cottage:
~ Kitchens / Bedrooms / Closets
~ Dens / Family rooms/ Playrooms
~ Garages / Basements
~ Storage Lockers / Sheds
~ All other home or cottage organizing challenges


Individual Services
Creation & implementation of organizational systems involving time management, organizing and storage solutions for all individuals:
~ Time & Schedule Management
~ All other personal/ individual organizing challenges



Life Transition Services
~ NEXT-sizing/ Down-sizing/ Right-sizing
~ Moving/ Relocating
~ Home sale preparation
~ Space planning
~ Sorting / Purging / Packing
~ Unpacking
~ New space set-up
~ Storage solutions
~ Donation / Consignment assistance
~ All other Life Transition services


[ISRP Services:]
Basic Home Staging & Redesign


~Integrity~Confidentiality~Productivity~Effectiveness~
Testimonials
"Hi Triggerr I just wanted to express my gratitude and say thank you for your services so far. Your not only organizing my business which was long over due but my life also. Being organized in business allows more time to oranize life which equals ME Time! Thanks and I'm telling everyone!"
D.D. ~ ADVANCE
"Thanks, Triggerr! I really appreciate your help (it was invaluable - both the physical and inspirational parts) and I will very likely contact you for more help when I'm back and have gotten through the start-of-term chaos."
B.A.
"I can't say enough good things about Triggerr and Systems N' Spaces! As someone with ADHD, I struggle with organization. When I recently had to clear out my childhood home (and 6 generations' worth of life accumulations), it was a daunting task, especially when confronted with high volume and emotionally charged memorabilia. Triggerr showed not only an amazing skill at triage and organization but was a keen observer and listener, and was therefore able to develop a highly customized organizational system that not only met my needs, but built on my strengths, and gave me a real sense of empowerment in managing what I thought was an unmanagable situation."
S.G.