Stephenie Tocado
color consultant , home stager , interior decorator , interior redesigner , professional organizer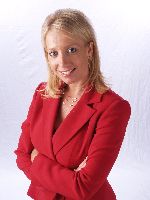 Waxhaw, NC
704-661-3414
s.tocado@rtocado.com
Make A Lasting Impression!!
Providing solutions and services to enhance any home or room at any budget.
Wether you are looking for help to sale or redesign your home I can help. Specialites are...
Home Staging
Redesign
Interior Decorating
Organization/DeCluttering
Color Consultant

I have worked in the real estate industry for the past 10 years and have always had a passion for decorating. I have a vast undersanding of what homeowners and potenital buyers are looking for and can help create a home everyone will fall in love with.
I work closely with clients to make sure their needs and desires are met. I understand the importance of using what you already have in a new and creative way.

Please click on the "SERVICES" tab to see more details.
Services
HOME STAGING:
In todays real estate market it is more important than ever to make your home stand out. First impressions ARE everything. We help our clients by organizing and decluttering and then staging your home to appeal to potential buyers.
Our goals are too...

Provide the most positive impact for the least amount of money.

Create a design that will connect with buyers in a way that will help them visualize living there.

Give your home the competitive advantage and make it stand out.

Help your home earn its maximum potential.

REDESIGN:
Redesign is all about giving your home a fresh start. It is about maximizing your homes potential without spending alot of money. A good lighting plan, placement of furniture and the correct accessories can transform a boring room into a show room. The goal is to create a space that reflects the personalities of the family and is balanced and hormonious in design. In most cases this can be achieved using the things that you already own.

INTERIOR DECORATING:
Interior decorating is for those clients that are stating with a clean slate. I will help create a room or home that reflects the family living there. I will help with color consultation, selection and placement of furniture, window treatments, fabrics and accessories.

ORGANIZATION/DECLUTTERING:
Lack of organization and clutter can be very stressful and frustrating. With my skills I can help you achieve a stress free environement and uncover the hidden space in your home. This will allow you to see your homes full potential while giving you peace of mind.

COLOR CONSULTATION:
Discover the exciting world of color with paint. Your home can be transformed by adding color to your walls. Everyone has their own vision for color. I will work with your to pick out colors that match your personal style while creating the desired mood for the room. For those that want a little more detail I can also help with Faux Finishes, decorative painting and embedded/embossed stenciling.

FURNITURE/CABINET REFINISHING:
Your existing furniture can be transformed into a show piece. Don't get rid of that old worn out furniture, give it a new life.