Michaela Merkley
interior decorator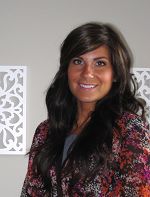 Chilliwack, Abbotsford, Langley or Mission, BC
604-846-6119
mmbella@live.ca
Is your decor stuck in neutral? Turn it into something fresh and unexpected, and take your home from ordinary and dull, to extraordinary an
I am Michaela Merkley. I have been involved in interior design for about nine years. I have always had an interest in design in many different aspects, but over the last few years interior design has become my new career path. I am just starting out as a professional designer/decorator, and am looking forward to where this exciting career will take me. The last ten years I have worked as an esthetician and makeup artist, which I have enjoyed, and was another way to express my creativity and esthetic appreciation. Interior design has always been a dream of mine, and it's amazing to finally see that dream come to reality!
I have done other work in the design field such as digital design, photo editing, clothing design, styling, photography, and scrapbooking design.

My education includes makeup artistry and esthetics, and am currently finishing up an interior decorating course.

Some of the complimentary consulting for people that I have done include, designing color schemes, room styles and floor plans, decor accents, and choosing cabinetry and flooring.
Services
I provide all aspects of interior decorating, including color schemes, window treatments, flooring, cabinets, furniture placement, home re-design, room layout, choosing decorative accents and placement, and choosing of furniture.

In the initial consultation, we decide on exactly what services you require, and what your expectations might be. We will also go over the details of the contract and an estimate on amount of time and the approximate cost of the job, as well as the overall budget that you may have. I will take photos of whatever area in your home that the job entails.

In choosing a color scheme in your home I provide a simple "color interview" as a way to get an idea of what colors you enjoy, and how they make you feel. This is very important in deciding on what colors you will surround yourself with in your home. I will then gather color samples and provide you with different options of color schemes that would work best in your home, and help you decide which one you prefer.

For cabinetry, window treatments, or flooring I will assess the job and then get samples of what will work best, and present them to you. Once the decision is made, it is then up to you to decide on which contractor you would like to use for the job.

If the job requires shopping for furniture or decor, I will then go and look in the appropriate stores for whatever is needed. Once I have decided on different options, I can then either purchase them myself and include the price in the final bill, or have you meet me at the various places where I can show you the different items.

Once the job is complete we will meet one final time where you have an opportunity to express any concerns you may have, or any final questions.