Sheila Rae King
home stager , interior redesigner , professional organizer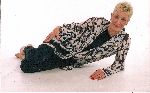 Bellingham, WA
stagerightdesign2@comcast.net
Decorate It To Love It
Decorating
A home should be a haven that reflects your wants and needs. A place you want to share with family and friends. Whether it's using color, window treatments, flooring, or just rearrangement of furniture for a more comfortable style and feel, I will work with you to make this happen.
Staging
If selling your home, what is your haven at present doesn't have to feel like a guesthouse that isn't really yours. Staging can make your home more marketable but still a place you want to be with all the warmth and comfort you are used to having.
What You NeedI'm a retired Psychologist who uses all my skills to their best advantage when decorating a home. From knowledge of the impact of colors to listening to your needs, and everything in-between, my experience provides me with a unique perspective and ability that isn't found everywhere. I have received certification in Home Staging, Home Redecoration, and Organization. I complete "small" jobs or "large" ones; From redecorating or organizing one room to organizing and staging an entire house. I have done consults providing advice and suggestions only and I have decorated empty homes that are on the market. Whatever your need, we can make it happen.
Services
Interior and Exterior Consultations
Interior Redesign
Space Management
Professional Organization
Home Staging