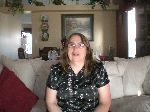 Sherwood Park, AB
780-464-1391
l.j.lechelt@hotmail.com
Lamplight Staging
Hi, my name is Lynn and I took the staging course because I have always been interested in colour and design. I enjoy making a room look more appealing.
I'm from England, have been in Canada for 29 years. My education is in child care, however I have been taking a staging course which I very much enjoy. I love colours and textures and watching a room grow from nothing. I am staging a home that my husband and I are selling.
Services
Staging your home for resale, or redesigning your home . to make the most of your living space. curb appeal colour choices window treatments flooring and lighting. Specializing in homes that are bought to resell FLIP HOUSES.