Paola Frasca
home stager , interior redesigner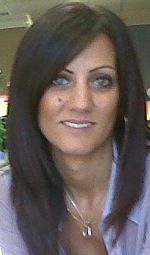 Woodbridge, ON
647-893-8284
pfrasca@rogers.com
Your house needs a DIVA touch.
Hi my name is Paola Frasca, from Diva Staging. I am a home stager and international redisigner.
Do you want to sell your house at your asking price or even more? If yes, than you're house needs a DIVA touch. Make it more appealing to the buyers and you will sell it FAST! My approach is very simple, you don't need fancy and expensive furniture, all you need is to have me come over your house, and
re-arrange your own furniture in a way that potential buyers will see the good potential of your home.
Services
Call me to book your first consultation. During the first consultation I will tell you what could be done around your house to make it more appealing. Prices may vary depending on the size of your house or on how many rooms need to be staged.