Stiletto Staging Ltd.
Paola Frasca
home stager, interior redesigner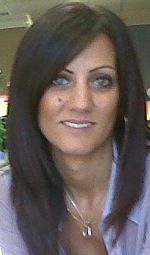 Woodbridge, ON
647-893-8284
stilettostagingbypaola@gmail.com
We style your home from great heights
Hi my name is Paola Frasca, from Stiletto Staging Ltd. I am a home stager and international redisigner.
Staging is an art of design that will make your house more appealing to any type of home owners. At Stiletto Staging Ltd., we create spaces that any buyer can imagine themselves to live in, not only will this help your house sell faster but it will also increase the price of your property.
Services
Consultation
Home Staging (vacant and occupied)
Interior Redesign
Declutter/Organize
Cleaning Services