Patricia Bagley
feng shui consultant , home stager , interior decorator , interior redesigner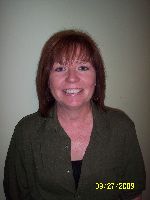 Olathe, KS
913-269-3624
plbagley@sbcglobal.net
Patricia's Home Staging and Interior Re-Design Services
My name is Patricia Bagley. I am a home stager and an interior re-designer. My personal approach to design would be very eclectic. I like to reuse and recycle things that you already have. By incorporating already owned items, I can stage and re-design to fit any budget.
I have been a creative person all my life from making pottery and drawing in art classes to my 25 years plus as being a hair stylist. Color, style, design has been a part of my background for many years. Visitors to my home compliment me on my designs and how I use and reuse material that most people discard.

As a hair stylist I took every course that was offered to me to keep me up to date with ever changing designs and color in the industry. As a stager and re-designer I do the same by attending free classes offered to me along with observing new and challenging designs on the internet to my eventual certification in Home Staging and Design through QC Design School.

The experience I can offer you the customer is my many years involved in design along with my own personal life experiences and my true sense of color pallet as well as my desire to listen to you and make your staging/re-design experience with me a personal one.
Services
Home Staging
*Assistance in staging your home for sale
*Organization, such as assistance in de-cluttering, *closet and wardrobe organizing.
*Assistance in downsizing your residence
*Color selection advice
*Curb appeal of your home

Re-design
*Create comfortability and warmth in your home or office
*Assistance with remodeling or updating of home or office
*Advice and consultation in balance and livability in harmony with nature.

I will be happy to assist you in any service you require anywhere in the Kansas City Metro Area.