Terri Keleher
color consultant, home stager, interior decorator, interior redesigner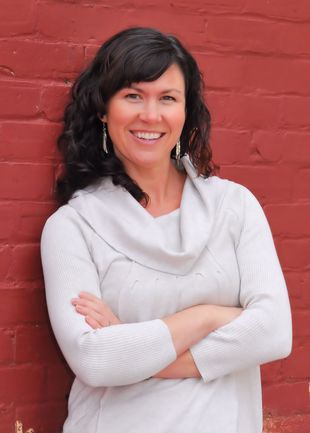 Collingwood, ON
705-888-4625
terri@sakurainteriors.ca
Balance - Comfort - Simplicity
I created Sakura lnteriors in 2009 to help homeowners achieve their decorating goals, as well as to help them when it's time to sell. I work with both homeowners and real estate agents to present homes in their best possible light. My goal is to guide and assist you in effectively presenting your home so it will sell quickly and for the best possible price. I also provide a range of interior design advice and decorating services. My approach ensures that I meet your individual needs and tastes, and that design solutions are functional and sensible for your lifestyle.
After eight years of living abroad and using my leisure time to learn about art, decor and cuisine in multiple countries, my husband and I decided to move our family to Collingwood. I had been an elementary school teacher for a decade, which I enjoyed very much, but I took our return to Canada as my opportunity to follow another passion - interior design and decor. I studied staging and interior redesign at QC Design school. My personal expertise is staging homes for real estate sales, and I consult with and contract other design professionals as well to enhance the services I provide. This allows me to extend beyond staging to help homeowners create homes they love to live in. I feel very fortunate to be doing what I love!
Services
Sakura Interiors offers professional interior design consulting and home staging services for homeowners and realtors.

I work with you to fullfil all of your staging or decorating needs and expectations. Your schedule, your budget, and your lifestyle are at the core of my design process. Eco-friendly solutions are employed wherever suitable, and I bring hints of my international design experience to your door. Flexibility and a focus on outstanding customer care is what sets Sakura Interiors apart from others.

Home Staging:

Home staging services focus on helping you prepare your home for a quick sale at the best possible price. A professional home stager knows the local real estate market, as well as buyer psychology - two elements essential to making the right decisions about how to prepare your home for sale. Whether your home is already on the market, or you're planning to sell in the future, please contact me.

Consultation & orientation to staging - complimentary
Property evaluation & personalized step-by-step staging guide - $175
Basic preparation for sale
(declutter, depersonalize, furniture placement, etc.)
Showcasing your home
(accessories, artwork, furnishings, etc.)

All staging services, unless otherwise marked, $60 per hour


Interior Redesign & Decorating:

Sakura Interiors offers design consultations, from simply helping you choose and position artwork, up to full-scale projects involving the selection of flooring, cabinetry, lighting, major furnishings, and all other room finishes. I also offer colour consultations and advice on the best possible furniture placement for your home and lifestyle. I invite you to call and ask about your next project.

Move-in design plan for your new home
Optimal furniture placement using your existing pieces
Artwork and accessories display
Storage solutions
Selection of finishes
Colour consultations
Furniture/accessories sourcing/personal shopping

All decorating services $70 per hour
Testimonials
I enjoyed Terri's expertise and knowledge immensely. I have referred my friends and family, as I loved the work that she did for me. I had my own ideas about decorating my rooms and and it was reassuring to have Terri help me with decisions that I had to make.
Tracy, Owen Sound
Terri's personable approach makes her great to work with. She serves as an important liason between realtor and homeowner, supporting the successful sale of properties. Terri employs simple, creative solutions that have big impact.
Chris, Realtor, Collingwood