Mary Newland
home stager , interior decorator , interior redesigner , professional organizer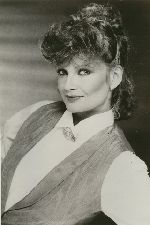 Dorval, QC
514-463-9999
dialm4mry@aol.com
Marie et Cie
"Trésors Retrouvers"
Specializing in handpainted furniture and textiles, we can bring new life to that old bureau, cabinet or
My name is Mary Newland. My company name is Marie et Cie.
Along with rediscovering your space, I also create handpainted furniture a lot of the time with pieces that people have and very often have forgotten all about. I feel your home is very personal and above all the approach to design ought to begin by being personal. Every room should be bringing out the best in you.
Growing up in Ontario, Canada, Mary's first influence in design was the house she grew up in. An old farmhouse that was built by her great grandfather was slowly transformed over the years by her parents as they injected their own artistic style into this ever growing and changing project. With the use of existing space and creation of new ones along with colour, pattern and texture a beautiful and gracious family home was revealed.
Accompanying her mother to tag sales, and auctions Mary watched with great interest as her mother would identify a diamond in the rough which would ultimately end up adding a very special quality to their home.
After moving to Los Angeles years later, Mary discovered a whole new world of design, style and artistic pursuit. Along with the help of a friend, Mary and company (Marie et Cie) purchased, refurbished and resold numerous properties. It was through this process that she would meet the person who introduced her to the world of screening and handpainting textiles and clothing. As her interest in everything handpainted grew, flea market, garage sale and even discarded furniture finds became the focus and ultimately were sought after by other designers and clients of her own. It was especially popular among her clients in the entertainment industry being producers, directors and artists alike.
After years in this field, Mary decided that she would seek a bit of formal training and the courses offered at QC design school have been invaluable and a great addition to her existing skill set.
Services
At Marie et Cie we provide a number of services.

- re-organization of a space or rooms
- consultation to get you started on your own
- design or redesign of a room or entire home
- staging your home for sale
- handpainted furniture, accent pillows and accessories

We can help you with whatever your needs may be.