Milagros (Millie) Humphries
home stager , interior redesigner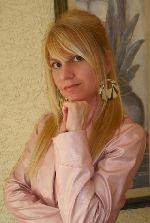 Las Vegas, NV
702-499-0721
Milliere@live.com
Effective designs for today's competition!
I'm a Redesigner and Home Stager with 12 years background in Real Estate.
Throughout the years I've always wondered why buyers are often so quick to fall in love with some properties, why they are so quick to reject others and why some properties remain unsellable; yes "location and price", but I have discovered that staging can do miracles beyond that. Today I want to dedicate all my work and experience to help home owners. I'm here to make it happen!
I remember my passion for Art, Beauty,Fashion and Design growing up. I have been a Real Estate licensee since 1997, also involved in the lending business for 2 years. These past 12 years of working in the Industry have helped me to better understand the buyers and sellers needs. In 2008 I decided to make a little turn, considering my creative nature and multicultural background, and concentrate more on the designing side of the field, which has always been my absolute passion. I can now look at the future and see how I can put all my skills together and continue giving what I love to give most, my creative service!
Services
I advise my clients on how to present their homes for the sale, maximizing space and showcasing every part of their house. Every detail counts! I know what buyers want and I can help sellers to sell faster and for more money.
I love working with Real Estate Agents, facilitating the sale and minimizing their time and effort.
My job is to get you ahead on today's competition.
Remember "THERE IS ONLY ONE CHANCE FOR A FIRST IMPRESSION"!