Victoria Winn
home stager , interior redesigner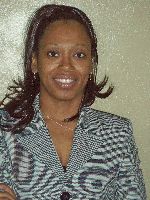 West Valley City, UT
801-654-7830
victoriawinndesigns@hotmail.com
Victoria Winn Designs: Let me help you stage your home to sell.
My goal is to not only help you design and build your dream home, but to make the process easy and enjoyable for you.

With one goal in mind. "HOW CAN I HELP YOU FEEL AT HOME". My mission is to help you fall in love with your home again or remodel a home to sell at a very budget friendly cost.
My personal dream as a QC Design student is to learn more about color and design. If I can continue to allow myself to grow by learning designs and colors with my background in design. I can help you sell or redesign your home with all of the updated designs. I have worked with in staging, redesign and interior design. As a Licensed Realtor I have had the pleasure of helping stage a home and also seeing the shortcomings in homes that were not staged.

In completing my education with QC Design school I think experience combined with education is what you need to help sell or update your home.

I enjoy helping you see the beauty in your home. I have remodeled several homes from scratch or just updated a room. It is important to remember your home is where your heart is and if you do not have comfort you do not have a home. I take a personal interest in your style and details.


Let me find the passion in your home or business by bringing your ideas to life.
Services
I a full-service design company with a wide range of experience. I can help you with all phases of your remodeling: finding/procuring suitable homes, architecture and design. I especially offer assistance to FOR SALE BY OWNERS. Helping them sell their homes through staging is rewarding.

Our excellent reputation and long list of satisfied clients attest to our superior craftsmanship, attention to detail, clear communication, honesty and integrity.

Victoria Winn has designed furniture for local stores. She specializing in seeing your beauty in your home. By doing free one one one consultations with you and assisting you in how and why you want to design your home or business and what you look for in color, designs and beauty. With over 25 years as an Executive. A Real Estate Agent and a Personal Design Consultant, it is important to find the love and wonder in everything you do.