Tanya von Styp
color consultant, home stager, interior decorator, interior redesigner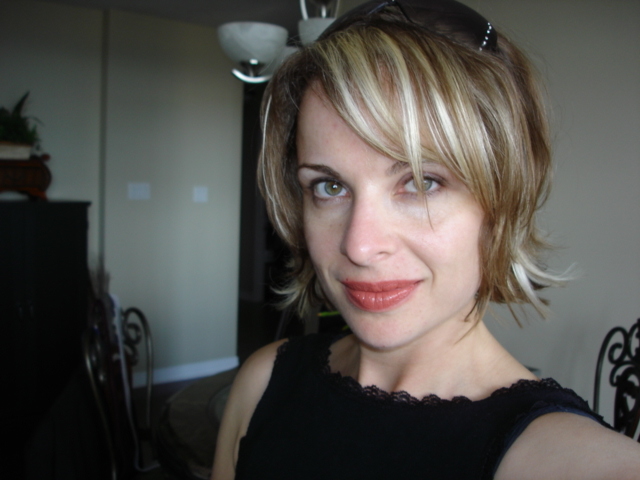 Burlington, ON
905-802-2934
tanya@afterglowinteriors.com
AFTERGLOW INTERIORS INC.
Home Staging is about more than just fluffing pillows. It is a complex system designed to help you sell your home faster, for more money, and outshine the competition. It is a small investment that can mean a big return.

Some key elements addressed during the CONSULTATION and STAGING process are:

PHOTO APPEAL – setting the stage to showcase your home's appeal, online and in printed material, in order to bring in more traffic from potential buyers

CURB APPEAL – drawing potential buyers into the home and creating a great first impression

DEPERSONALIZING – neutralizing décor to appeal to the largest body of potential buyers

DECLUTTERING – making a room feel more open, helping to keep the focus on the home, not the clutter

LIGHTING – brightening a room to make it appear more spacious and inviting

FURNITURE SELECTION AND PLACEMENT – creating a spacious, balanced arrangement with proper traffic flow, using existing furnishings (whenever possible) or with the addition of rental pieces

FOCAL POINTS – drawing attention to architectural elements of a room

ACCESSORIZING – rearranging and editing accessories, using existing accessories or with the addition of rental pieces

PROBLEM SOLVING – addressing issues before the potential buyer has a chance to, including repairs, odours, awkward layouts, bad lighting, etc.

Let Afterglow Interiors help you showcase your most valuable investment – YOUR HOME!
ABOUT TANYA

As President of Afterglow Interiors Inc., Tanya is committed to offering her clients a high level of expertise in home staging while being sensitive to the stresses associated with selling a home.

With a love for decorating and an eye for great design, Tanya helps clients transform their homes into market-ready showpieces.

When Tanya launched her business in 2010, her very first client's home received an offer in less than a week and for more money than similar homes in the area. Since then, many more homes have followed, most selling in 10 days or less. Two recent listings received offers in less than 24 hours, selling close to and above the asking price!

Some of Tanya's qualifications include:

Graduate of The Staging Diva Program
QC Design School - earning a double certification in Interior Home Staging and Redesign with ISRP designation (International Staging and Redesign Professional)

Tanya recognizes the importance of ongoing education and stays up-to-date on current trends in decorating as well as in the real estate market in order to provide the best quality of service to her clients. Client satisfaction is top Tanya von Styp's top priority!
Services
CONSULTATION*

This includes a walk-through of your home where I will take pictures and detailed notes. I explain to you our recommendations, room-by-room, inside and out. You will be provided with a detailed comprehensive report to get your home market, which you can then choose to implement yourself, or have Afterglow Interiors complete the staging.

STAGING*

Once the preliminary work is completed, I will transform your space into a home potential buyers will fall in love with. This is achieved by using existing furniture and accessories, whenever possible, or with the addition of rental pieces.
Ask about our SAME DAY STAGING service.

STAGING TUNE-UP*

This is a cost-effective solution for those who wish to save money by completing the staging themselves, but who need help making some final adjustments. This is a great package to purchase before an Open House.

OTHER SERVICES INCLUDE:

SAME DAY STAGING*
E-CONSULTATIONS*
VACANT HOME STAGING*
REDESIGN FOR LIVING
PERSONAL SHOPPING
COLOUR CONSULTATIONS

*Includes our Open House Checklist, which lists important tips to get your home ready for an Open House and showings.

NOTE: Afterglow Interiors carries a large staging inventory of accessories and small furnishings available for an additional charge.


For more information, please visit my website at www.afterglowinteriors.com
Testimonials
"I was faced with a perplexing issue with my house as it was terribly disjointed! Tanya came to my rescue with a straight forward and perfect solution. Sharing her ideas with me and taking mine, for a wonderful collaboration! Working with Tanya has truly been an inspiration!!!!!!! And, I will do so again in the future!"
Joan Murko, Homeowner