Sue Cook
home stager , interior decorator , interior redesigner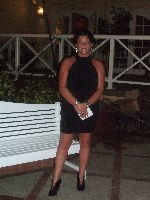 Fort Mcmurray, AB
780-880-5698
floozysuezy@hotmail.co.uk
Why buy a new home when you can just re-new the one you already have. Suave interiors will give your home the new look you want without the
I am a qualified,interior decorator,home stager and interior redesigner. I have a modern,up to date outlook on design and can turn a drab,dated , worn space into something exceptional. I am able to give your home the look you desire whether it be to sell it or to have a 'new home' without the hassle of moving. I am English therefore I am also able to have a very European, cosmopolitain view to design if required by a client. Whatever your design taste I am sure I can help you turn your house into a home .
I have lived in Canada for 4yrs, I am originally from England. At the age of 18 I bought my first house.It was then I discovered my talent for interior decorating. The following years I bought and sold many houses making a considerable profit on every one of them. Some of them I merely re-decorated but others I re-designed totally.This I did during my spare time as I had a demanding managerial job in another field. I moved over to Canada with my husband in 2006 and after my first year here I then decided to go ahead with renovating and re-designing property here. The first property I renovated/re-designed I transformed and sold within 6 months and I made a profit of $90,000.00 and it sold within the first week. My latest project has been a mammoth task but is expected to make a profit of over $200,000.00. So not only can I give your home a complete new look I am also able to increase your chances of making a profit on it.
Services
HOME STAGING - Is your house not selling ? Are you tired of its out dated look ? Then home staging can give your house a new and fresh look with the things you already have . If you are trying to sell an empty house then have it staged to help prospective buyers see themselves at home in your house .
RE-DECORATING- Are you stuck for ideas ? have no idea about colour and what will work in your home ? We can give you all the help you need , we can choose the colour palettes that will work best in your house and give you the look you desire. Have our fully trained professionals give your home the transformation you are looking for but don't know how to get .
RE-DESIGN - floor plan not working for you ? have a beautiful view that you can't enjoy properly ? got an old house you want to put life back into ? Then have it re-designed ! Give your home a facelift and a new lease of life by having it re-designed . Re-designing can cost the fraction of the price of actually moving to a new home. Go from a country look to something more traditional or why not go contemporary and bring your home into the 21st century . Whatever the look you want we will do our upmost to acheive at the budget you can afford after all re-design doesn't have to mean a remortgage !