Jillian Harrinton
makeup artist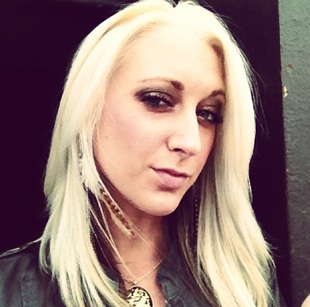 Mohegan Lake, NY
914-417-1951
maquillagebyjillie@aol.com
My misson at Maquillage by Jillie is to make you feel vibrant and beautiful no more than you already are! Everyone has their own beauty and that's what makes us all special. But why not spice it up a notch, whether it's for a special occasion or just everyday living.
Maquillge by Jillie was founded earlier this year by non-other than me, Jillian. It took me a long time to find my niche in this world of crazy demands. For a long time I struggled with the question, "What am I going to do with my life?" I started off by working as a Massage Therapist, and although I loved helping clients and making them feel relaxed, it wasn't my calling. After massaging for four years, I decided to go back to school to become a Esthetician. That's where I started learning the art of makeup application. Let's face it, I'm a girl, and what girl does not LOVE makeup? After another four years of the same routine, I got lost. I was 26 yrs old and constantly teetering back and fourth with myself about not knowing what I was going to make of myself. That to me, is the hardest decision in life to make - your LIFE.

​

So after a long battle, I finally pumped up the courage to make myself worth something. I went back to school and got more knowledge and techniques on makeup. And here I am! Building a webite/company to help build you! Nothing gives me more pleasure than seeing my clients faces light up afer a makeup application. My heart shines!
Services
Wedding/Bridal Parties ~ Let's see if we can't stop your new husbands heart.

​

​Prom ~ A night to remember! Let's make you into that prom Queen you already are!

​

​Special Events ~ Have a fancy party or dinner? Let's give everyone something to talk about!

​

​Makeup Parties ~Girls night in? Want to look like a 50's pin up or your favorite movie star?

​

​Lessons ~ Don't know how to apply or what goes where? That's where I come in!