Marcus Crain-Shick
home stager , interior redesigner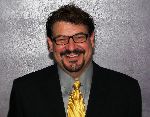 Fort Wayne, IN
260-341-5195
marcus@beautifulhomesbymarcus.com
Welcome to Belle Case de Marcus; Italian for Beautiful Homes by Marcus
Located in Fort Wayne we provide Professional Home Redesign and Staging to Northeast Indiana and Northwest Ohio.

Are you ready to give your home a new look using your current furnishings and cherished mementos? Learn how Belle Case de Marcus works with you to turn your home into your dream home while keeping the costs to a minimum!

Is your home on the market or soon will be? Did you know professionally staged homes sell faster and for a higher price then un-staged homes? Don't let the other houses in you area sell before yours. Let's get going on going on getting that house sold.

No job is too small or too large, we do it all!
Having graduated with an accounting degree from Indiana University, I spent several years achieving great success in the accounting field working in the private, not-for-profit and public sectors before deciding I needed to find a career that would cater to my craving for creativity and contact with the public. I have spent much of my free time working on redecorating the home I share with my husband Al, which had pretty much been left in the 1970's when we bought it. This ongoing home project that made me realize my true calling. I have a natural talent for knowing how to make a room look its best – regardless of the available furnishings – and the subtle but important roles the right color and accessories can play in the redesign of a living space. Having studied with Quality of Course, a home interior, redesign and staging program, I knew I was ready to take the plunge and start Belle Case de Marcus (Italian for Beautiful Homes by Marcus.)

My goal is to provide affordable home redesign and staging services to all; feeling everyone, not just the wealthy should have the opportunity to have their home decorated by a professional. With that in mind, Belle Case de Marcus offers a variety of affordably priced packages, one to meet almost any budget.
Services
Home Redesign
Your home reflects your personality and lifestyle. You have selected furnishings, accessories and cherished belongings that make you feel comfortable. As you look around you wonder what can be done to rejuvenate the look and maximize the functionality of every square inch.

Belle Case de Marcus takes great pride in listening and working with you to determine your needs, wants and dreams. Working with the existing furnishings we develop a plan that revitalizes your space. We listen because it is "Your Home, Your Voice."

Our home redesign service provides color consultation, furniture arrangement and accessory placement that transforms one room or your entire home into the place you always dreamed of but never thought possible.

Home Staging
If your house is on the market or will be soon, professional staging increases the selling price and reduces the time your home is on the market.

Facts are facts, this is a buyer's market. You need to do everything possible to make your home the one that stands out from the crowd.

According to the Real Estate Stagers Association, "in 2008 occupied homes in our study that were previously on the market an average of 57 days as un-staged properties, had not sold. Those same homes were taken off the market and staged and re-listed. Those properties on average sold after 6 days on the market after they were staged, which is 89% less time on the market."

Make your house a quick seller by having Belle Case de Marcus stage your home for selling. Call for a free initial consultation and see what we can do for you.

Belle Case de Marcus has a variety of staging services from a formal review to the complete staging your home
with various packages available to fit any budget.

Email or call today and schedule a free initial in-home consultation.
Testimonials
I could not believe the difference Marcus made in my master bedroom. I was astounded at how much was accomplished given the limited budget. Thank you Marcus. C. S.
With no notice Marcus came to my rescue. In one day he transformed my home. Working with Marcus, we removed a few pieces of furniture and Marcus performed his magic with the remaining furniture. The home went from cramped feeling to spacious. Will I use his services when I move to my new home, without a doubt! C. H.