Philippa Sutterby
color consultant , home stager , interior redesigner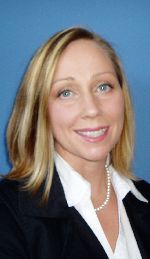 Kamloops, BC
250-320-7048
pip@boonie.org
MY INTERIOR MOTIFS
Designed to sell!


Let me show you how to create an amazing first impression of your home and make buyers fall in love with your property!

Whether selling your home, or just want to reinvent your current space, let My Interior Motifs work with you to acheive your dream environment!

A home that shows well......Sells!
Born and raised in the UK surrounded by beautiful historical architecture Philippa has always had an appreciation for style and design. Working in the Graphics industry, she has an eye for line and detail. Travelling at every opportunity, she emmersed herself in the myriad of design styles that other cultures had to offer, from the rich earthy colours, bold geometric shapes and textured fabrics of Bedouin desert tribes to the vibrant fresh colours,soft silks and intricate designs of the orient.
With a flair for design, superb organizational skills, an extensive background in the arts and a talent for creating well-planned eye catching spaces, a career in Home Staging and Interior Re-Design came naturally.

She founded My Interior Motifs and now resides in Kamloops, BC.
Services
Home Evaluation & Comprehensive Report

My interior Motifs will visit your home or income property, complete a thourough walk through, inside and out and prepare a detailed room by room analysis of your home.
I will advise you every step of the way what changes to make to your home to bring the property up to the desired target market price in your area and "wow" potential buyers.
I will then present to you a conmprehensive report of recommendations and step by step preparations of how to best present and stage your home to sell fast!.

Redesign & Staging - Showcasing your home!!

My Interior Motifs will come and stage your home using the guidlines and standards set by the homestaging industry.
I will work with your existing belongings, furniture, art and accessories to complete the setting with out taking away the character of the home. Creating a luxury package that is DESIGNED TO SELL!
Each step of the process will be discussed in detail and custom designed to fit your needs and budget.

Colour Consultation.

You consultaion package includes evaluation of room use, lighting and client preferences. Painting tips and tricks, information on differnt wall finishes and treatments and expert decorating advice.
Detailed swatch and colour map of the room/s for contractor optional.