Claudean Robinson
home stager , interior redesigner , professional organizer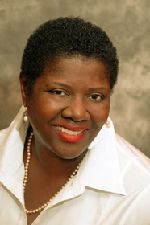 Cheverly, MD
301-322-4845
claudeannia@yahoo.com
Endless Expressions Creates New Beginnings!!
Welcome!! Endless Expressions is a Re-purposing/Home Staging Interior Design company that specializes in designing your room(s)with your unique taste and budget in mind.

Endless Expressions was created after my journey with breast cancer. My passion and experience comes from over twenty years of creating environments for events, healing & wellness, re-purposing and home staging.

Our goal at Endless Expressions is to provide the highest level of service for the homeowner who seeks a renewed level of comfort within their home.
We also, assist homeowners by staging a creative, attractive, appealing home that will entice a variety of interested buyers for the best possible sell.

In addition, Endless Expressions promotes a healthy healing environment for cancer patients/survivors to embrace their wellness journey by re-purposing an existing space. Our motto is "Healing Starts at Home." As a cancer survivor having a place of retreat proved to be a gift for the healing process.

As principal consultant my degree in Business Administration and Communications helps me to better serve my clients. In addition, I am certified as an International Home Staging and Re-design Professional(ISRP) and certified as an Event Management professional. I possess both the qualifications and passion for people and design. Let's partner together and make your unique vision a reality!!

Thank you for visiting Endless Expressions website!!
Services
Endless Expressions offers the following services at a flat rate which includes an initial consultation, accessories shopping and painting of your room, if necessary:

Home Staging:
• De-Clutter
• De-personalize
• Remove/Replace
• Curb Appeal

Re-Purposing:
• Develop Space Layout
• De-clutter
• Develop Color Scheme
• Furniture Placement
• Improve Room Functionality
• In-House Shopping Spree
• Art,Accessories and Lighting

Professional Organizing:
• Discuss Challenge Areas
• Establish Time Frame and Budget
• De-Clutter
• Re-organize Personal Items
Testimonials
Thank you "Endless Expressions" for making a difference in my life. After recently being divorced you helped me define and create my own unique style. By re-purposing my furniture, artwork, plants and other accessories this truly was amazing. I can't wait to come home every evening and relax!! You have a gift for design and I wish you continued success.
Wanda, Oak Park, Illinois
"You Came and You Went." Endless Expressions, helped me express my vision for creating a relaxing beach theme room. Thanks for giving me an awesome birthday treat!! While facing some challenges during the time you were re-purposing my space, you gave me such a positive perspective in moving forward for embracing change. Thank you and all the best.
Monee, Cheverly, Maryland
In less than eight hours "Endless Expressions", changed my living room around. They shopped my house for special treasures to compliment this space. My walls were painted a warm gold color. In addition, plants and artwork brought life into this room. I truly appreciated working with a person who listened well, organized and delivered far more than I could image. You are awesome!! Keep up the good work.
Paula, Tempe, Arizona
See All Testimonials