Barb Stevens
home stager , interior redesigner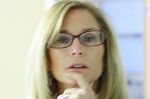 Maple Ridge, BC
604-790-9484
barb.stevens52@shaw.ca
"Timely Spaces"
I enjoy creating and recreating. I appreciate seeing things evolve and change. It's always exciting to see the process where things begin to take on a new life. Wall colours, flooring, furniture placement, accessories and lighting all working together to create the desired atmosphere. With thirty some plus years of teaching under my belt I know listening is a great asset! I hear people when they talk. I listen to their needs and wants because I can understand what a personal experience it is to go through such a process as this.
Let's get together to chat about what you want.
I must say that I have had an interesting life, right from an early age, which has probably had a lot to do with my creative side. My father was in the navy so we moved around a lot. I was never in one spot for longer than three years so didn't form long friendships, therefore, I had to use my imagination a great deal and did quite a large amount of daydreaming and creating. In one place I had a very large doll house in the attic of the navy quarters where we lived. I spent hours decorating that doll house, moving furniture, using pieces of fabric to put across furniture to make it look better. I would put rugs in rooms or move the different lamps into different rooms. I had no idea at the time that might be a precursor to something that I would become interested in throughout my life. For me, it just seemed to be fun.

When I got married I began decorating the places we would move into. They were rentals so I would do the basics. But when we bought our first house, the juices, once again, started flowing. I went fabric shopping to design drapes. I shopped for comforters to match the drapes. This was in the era when matching was in style. I pulled up carpet and put down neutral coloured carpet for a more soothing atmosphere.

This all led up to the house that we built, which was three houses later. I worked right along side of the contractor, modifying blue prints, actually flipping the blue print to suit the lot. The doing things like make the walk-in closet smaller in order to make the master bathroom larger, taking out the fourth bedroom in order to make a master bedroom suite and also adding a see through three sided fireplace between the jetted tub and the bedroom for more ambience in the master suite. These were just a few of the structural ideas that I came up with. There were many others. The decorating ideas included a carpeting border in the living room so that the carpet was solid in the middle with a solid border, a red resin sink with the curtains that played off the sink, green taffeta drapes in the formal dining room that picked up the runner on the sideboard. Many ideas that I had so much fun with. And this was just my house.


I have worked with my husband, a few times, to help him stage my friend's places. They were having trouble and my husband asked if I could come and have a look and offer any suggestions, knowing that I was not a "professional" stager but that I had a "good eye". Interestingly enough, he had paid his stager to have it staged, had the client have it completely repainted and they were getting no action on the condo. I went in with him and was quite shocked at what had been done. It was rather stark, very white, with no accessories and no plants. It was very easy to stage. It sold with in two weeks.

As you can guess, my husband is a realtor who has worked with many clients. Some of them have difficulty with the fact that when they are selling their homes; that they have to "depersonalize" and "declutter" their homes. Potential buyers are not there to tour museums and to have family tours. It is going to my job to help him and other realtors in his office to convince clients to put those family photos and other personal objects away, for awhile. Not permanently. Once the house sells and they have purchased their next home, they can unpack those pictures and personal items.

My personal educational background wouldn't really lead you to believe that I had a flair for Staging and Redesign. I have a Bachelor of Arts in Speech and Theater Arts. Okay, so I tend to be a bit dramatic, who isn't? I also have a diploma in Elementary Education from Simon Fraser University that I used extensively for the past thirty three years. I have taught every aspect of elementary school you could imagine! I have taught every grade from kindergarten to grade seven. I have been a librarian, a support teacher, a computer teacher, a fine arts teachers, a prep teacher. The only thing I haven't done is Administration – Thank goodness! I have directed the school play every year for the last thirty three years, so I'm either very creative or completely crazy! I was a district consultant for Cooperative Learning for many years with some very wonderful, creative and brilliant women, who I learned patience, tolerance, and caring from. I have certainly enjoyed my teaching career but feeling that my time for teaching is winding down. It's time for the "youngbloods", like my daughter, to take the helm.

I could go on and on but I don't think you want to read a novel. I work hard, I always have. Working with me is an easy process as I am a good listener who takes suggestions and ideas and works with them. As well, I make suggestions, always in a calm manner. I like to see projects completed and people happy with the final outcome.
Services
I offer a variety of services to my clients. These services include:

• Decluttering your home
• Depersonalizing your home
• Room reorganization
• Accessorizing a room
• Using plants or artwork to help make a room more appealing
• Using the right lighting
• Colour schemes for a room
• Focusing on the Focal Point
• Window Treatments
• Curb Appeal – Recreating the outside of your home as well as the inside

Whether selling a home or just updating the home, people want help and ideas in regard to how to go about doing things. It is helpful to talk with someone about those ideas and then have that person help them pull those ideas together to accomplish what they envision. I have the tools to help them pull those ideas together with the unlimited imaginings I have acquired.

It's all about finding a balance of harmony and what works for the client. If the client has an idea or a dream, we can work together to fulfill those goals.