Marie-Josee Ortega
color consultant, home stager, interior redesigner, professional organizer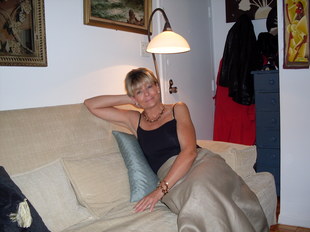 Verdun, QC
514-767-3392
lanenaortega@yahoo.com
Let us HOME STAGE your HOME.
At la Maison Brissac we provide a complete selection of professional home and condo staging services to help buyers connect with your property. Home staging is also a proven marketing tool that helps complete the picture for potential buyers. Staging will inclease the value of your property, thus you will sell faster and for more.
Hello, my name is Marie Josee Ortega, and I am the Founder of La Maison Brissac, a Quebec leader in the field since 2011. My firm works with hundreds of home sellers, real estate agents and real estate investors. Many professionals in the field form part of team, whom whit several years of experience guarantee you simple, efficient and creative solutions which will increase the resale value of your home.
Services
We understand that each property is unique, that is why we provide to our clients a full range of home staging services.
The first step is a consultation , the fees start at $150.00. We will inspect your home and make recommendations on how it can be improved. We can provide suggestions on furniture position, wall paint color, window coverings, lighting, curb appeal and small repairs.
A complete range of rental items including accessories, art and furniture . We also have special rates from painter, contractors and others.
Testimonials
MJ had great suggestions. I was able to get the place looking nice in a small amount of time and a smaller budget. It is amazing how you can transform the look of a house. I am very happy I used home staging. We sold our house in less than 5 weeks for 98% of the asking price!"
Nancy (Montreal)