Barbara White
color consultant , home stager , interior redesigner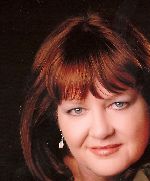 Whitby and all of Durham Region, ON
905-718-2225
barbara@newlookstaging.com
Get a fresh new look for your home !
NEW LOOK STAGING AND DÉCOR offers high quality home staging and decorating services at competitive rates in the Durham and surrounding area.

Studies show that on average, staged homes sell in ½ the time, for 6%+ more money ! Selling or Staying… ......let us help you get the most from your home.
Using expert principles of design, decorating and home staging, we can give you fresh new ideas and options that fit your budget. We can create a space that is both engaging and relaxing, helping you get more from your home.

Barbara White is the principal decorator and owner of New Look Staging and Décor. She is an accredited stager, re-designer and professional colour consultant who has been renovating, decorating and staging homes for over 20 years.

You'll find Barbara is a very friendly, hands-on and practical decorator, designing specifically for your needs. She is always prompt and efficient, is solution oriented and designs creatively with existing pieces or fresh start designs.

She is also a successful business professional and certified Project Management Professional (PMP), able to expertly plan and organize the work, so you know your project is in good hands.

For a free quote - call 905-718-2225
Services
Colour Consultations
Home Staging & Re-design
DIY Staging Help
Home Renovation Project Management