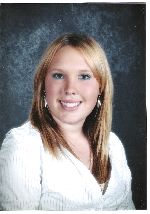 Acton, ON
905-875-9758
ashleyhauler@hotmail.com
Do you want to sell your house for the BEST PRICE possible? STAGE IT!
Hi, my name is Ashley! My mission is to professionally prepare your home for the real estate market, helping you sell your home faster and for the best price. Weather your looking for help with a couple of rooms or the whole house I'm here to help you.
I have completed the home staging course at QC Design School, and received my diploma for home staging and re-design. Qualities i possess are: people orinted, sociable, have a postive attitude and eager to take on new experiences. I am very determined to make your home sell fast and for the best price.
Services
I would prepare houses for both private showings and open houses, offering both consulting and staging. Consultations consit of complete analysis of home attractions and what may need improvements. I work with curb appeal and do room by room assessements, and let you as the client know what investments may be needed. The staging process consits of clutter elimination, organizing, furniture layout and lighting. I also give a you, the client a list of repairs you may want to consider before putting your home on the market. My pricing is competitive and offers a twist. Contact me today!