Ronda El-gohary
home stager , interior redesigner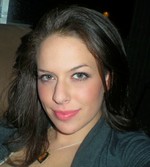 Redwood City, CA
650-255-0484
Rondaeg03@gmail.com
~THE STAGING MADAM~
Property Styling for Moving In or Moving On...
MY MISSION
The Staging Madam is dedicated to creating an empowering first impression that no home buyer could resist and that all home owners can afford.
No matter what the project budget, property size, condition or location, the Staging Madam will help to maximize the selling price and the speed of your home sale.

MY GOAL
My ultimate goal is to provide you with a competitive edge in the marketplace, sell your house quickly and put money back in your pocket.
ABOUT ME
Having received double certification in International Staging and Redesign Professional from Quality Course Design School, I am a qualified interior redesign and staging professional.

HOW I CAN HELP YOU
The Staging Madam Company is small in size, so my clients receive personal and attentive service. My services are tailored to meet your specific staging and organizing needs. I will work with you to meet your time and budget requirements..

"With high rate on return of investment, in some cases up to 200%, home staging is the only expense (investment) in selling homes that will actually MAKE YOU MONEY." -U.S. Housing Development Statistics

Our consultation fee is well under the average, so everyone can afford to have us stage their home. We work closely with real estate agents, and know why homes don't sell. Having us stage your home will cost you less than if you have to drop the price of your home.

To best evaluate how your home or property could be best served by my home staging services please contact me. There is no obligation and any questions you may have will be answered directly by the Staging Madam.
Services
PROCESS:
By partnering with home owners, real estate agents, investors and builders, I will take an objective approach to arranging your residence in a way that enhances the price and saleability of the property.

Typically, we assess each room, determine what can stay, and what needs to go. From there, we ask for your input as to how you want the room to look, and what you want it to feel like. Warm and cozy, cool and spa-like, open and airy, etc. We will then develop a design plan, and provide you with a recommendation as to what we feel would be the best design.

We will select just the right furnishings, accessories, and art, to make it inviting. We can accent the great features of the home, while downplaying the negative features. Buyers will feel more relaxed and will likely linger a bit longer when the home is staged properly.

CONSULTATION:
During our consultation, we will assess your home, address the positives, and the negatives as well. We will make recommendations, and provide you with a written checklist, for the DIY'er. If you choose to contract with us, we will be as accommodating as possible to fit your time line. Your consultation fee will be credited back to you when you contract with us. It will be deducted from the total cost of the project.
I use simplicity and taste as our guides for your transformation. After your redesign or home dressing consultation you will learn ways to improve the flow, efficiency, clarity and overall style of your home. The consultation will introduce you to new ideas and new ways of bringing your home into a more comfortable state.

HOME REDESIGN:
Redesigning means being able to use, or re-purpose existing items, while incorporating new elements into the room. It can also mean moving things from rooms where they don't really work with the style/design, to rooms that they do work in. This is an area of specialty for me. And sometimes, the smallest changes have the biggest impact.

VACANT HOME STAGING:
New properties or vacant homes often look barren and cold to buyers who visit. With minimal expense the vacant home can be lightly furnished or arranged to create an atmosphere that is warmer and more inviting. Often a few simple placements can make the difference.
This service, while it can be more costly, can create drama in an empty home so that prospective buyers will better see the potential inherent in the home.
We can arrange for the purchase, or leasing, of furniture and accessories. If you have furniture that you can use, we can arrange for it to be picked up and brought to the vacant home. Spending a few thousand dollars to stage a vacant home will result in more showings, a quicker sale, and you'll make more money. It will also be less expensive than a price drop.