Gabrielle Wolff
interior decorator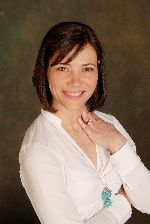 Toronto, ON
416-264-1403
gabrielle_wolff@hotmail.com
FUNCTIONAL, COMFORTABLE, BEAUTIFUL
Gabrielle Wolff Interiors will help you achieve functionality, comfort and beauty in your home, while making the process as fun and exciting as a project of this nature should be.

From the initial consultation and design plan through to the installation and styling phase, I will help you to discover your decorating style and assist you in selecting colours, furniture/accessories, and materials you will adore. Explore my profile and feel free to contact me with any questions you may have. When you're ready, request your free consultation and enjoy the process of watching the transformation of your home unfold.

*Photo:Keith Penner(C)2010*
Services
Whole-Room Makeover

If you want to re-decorate an entire room from top to bottom and want someone else to look after all the details, this service is for you. This service includes:

-FREE initial consultation
-a design plan including the colour scheme, floor material selection/sample, a window treatment plan and fabric samples, a wall treatment plan and paint/wallpaper samples, a lighting plan, furniture selection, a room layout, and the budget
-installation and project management
-styling


Decorating Kit

This service is for all you DIYers out there. If you enjoy doing the work yourself or have your own favorite tradespeople, but need a plan to work from, this service includes:

-FREE initial consultation
-a design plan as listed above, but also including where to source all of the items you'll need to complete your project


A la Carte Services

If your room only needs some refreshing, such as the bedroom example in my portfolio, and you only need a couple of the services listed in my design plan, then I can customize the services to suit your needs. This service includes:

-FREE initial consultation
-any one or combination of the following:
-colour scheme plan
-floor material selection
-window treatment plan
-wall treatment plan
-lighting plan
-furniture selection
-room layout plan
-styling
-installation

What will this Cost?

The cost of whole room makeovers and a la carte services depends on the scope of the project and the quality of the furnishings and the finishes you choose and, therefore, varies from individual to individual. My fee is $50/hour and includes things like preparing your design plan, arranging for tradespeople to complete your project, shopping for all the items required for the project, and finally, setting up your room at the end of the project (called styling). In addition to that, you will be paying for the cost of the tradespeople's labour, as well as the cost of all materials and items you wish to purchase for the project.

The cost of the Decorating Kit service is a flat fee of $400.00, as this service only consists of creating a design plan and providing you with samples. You will be looking after the installation and styling yourself.