Jas Rai
interior decorator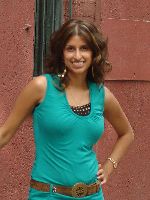 Surrey, BC
604-961-4835
jaswinderd@gmail.com
Creating beautiful homes that suit your lifestyle.
I've had an interest in interior design at a very young age. I used to create my dream home by collecting photos from magazines. Growing up, I met Mukhan Rai – owner of Creekside Custom Finishing - who has a passion for building and finishing homes. We feel that our creative talents work perfectly in designing the perfect home!
I was born and raised in Merritt BC. I moved to the Lower Mainland to advance my education - graduating with a BBA in Marketing and Finance. I've been working in Marketing for the past 10 years and have wanted to switch to interior design as I feel it works hand in hand with marketing. Thus, I went to study at Quality of Course to learn more about interior design. During this time, I've been designing homes with Creekside Custom Finishing.
Services
I can work with you in every aspect of designing your home. Most importantly, I work with you to understand your style and budget. I specialize in: Accessorizing, Bathroom Design, Material Selection (i.e. flooring, textiles,), Colour Consult, Kitchen Design, Lighting and Sourcing & Shopping.