Shannon Mckeigan
home stager , interior redesigner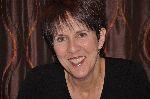 Calgary, AB
403-238-3769
smckeigan@shaw.ca
UNVEIL your home's potential.....stage it professionally for your best investment return!
Feeling overwhelmed about selling your home? Let me help! Having bought and sold 9 homes myself, I can appreciate not knowing where to begin. As a professional home stager and interior redesign consultant, I am happy to lend my expertise to get you started.
Through understanding your needs and budget expectations and by applying my creative skills, together we can unveil your home's potential and create a superior selling experience!
Interior decorating and redesign has been a personal passion of mine since I owned my first home 28 years ago. Through the years that creative zeal has been applied in my own homes, and in the homes of friends, clients and family alike.
Turning my creative design passion into a business has evolved through formal education and applied experience. As a design consultant in a boutique interior design store I enjoyed assisting many homeowners turn their dreams for a new interior living space into a reality.
Services
I have full access to all areas of design and staging requirements and only provide what is clearly beneficial and fully desired........it's your choice because it's your home and your dollar!

I am happy to provide the first 30 minutes of consultation at no charge so we can further discuss my full range of service options and how you can use them to benefit you most.

I hope you will find your experience with UNVEIL Staging and Redesign rewarding in every way!