Darlene Allaby
home stager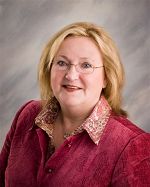 Douglas, NB
506-450-9539
mallaby@nb.sympatico.ca
ROOM FOR CHANGE INCORPORATED

Design for Your Space


Staging is the process of preparing a house for sale.

As a Professional in this field my ultimate goal will be to create a living environment that is both visually and physically appealing to potential buyers. Essentially, I will work with you to present a home in the best possible light so buyers will notice all the positive characteristics the property has to offer.

This process sometimes involves:

Cleaning

De-cluttering

Repairing

Rearranging

Updating the house & it's contents



As a result,a house that has been Staged can usually be sold at a much higher asking price than one that hasn't had any work done on it
Services
Home Staging & Redesign Services

HOME STAGING FOR SELLING:

REDESIGN HOMES FOR LIVING:


Home Staging for selling:

When you are ready to sell, your 'house' should be viewed as an investment that you want to sell quickly and for top dollar. It will have a broad buyer appeal to your buyer market - inside & out!


Redesign Homes for Living:

I want your home to be all about you. Harmonious, Balanced, & Stress Free, I will honor and validate your personal decorating choices while working within a personal and comfortable budget to achieve results.


STEP ONE ....EVALUATION OF THE HOME

This process will normally take about two hours. A no pressure no obligation assessment of the Home will be completed and recommendations for improvements will be suggested.

STEP TWO ....WILL BE UP TO YOU!!!