Tonya Bradd
color consultant , home stager , interior redesigner , professional organizer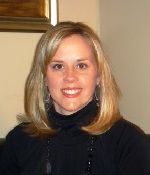 Monticello, IL
217-841-7366
tonya@renewyourroom.com
ReNew
"Home Staging & Degsign"
Would you like your space "Renewed"? My name is Tonya Bradd and it is my job to make any room in your home feel fresh, organized and inviting to spend time in. Whether you need assistance in staging your home to sell, or redesigning a space for yourself, I know that I will be able to use my experience and abilities to make that happen. I have chosen the name "ReNew" for my company, as it is my hope to be able to understand my clients and make any area of their homes a "NEW" space.
I have spent the last 11 years managing and buying for a local Bridal Shop. Over this time, I have really grown in my abilities to be able to communicate with people and help them find what it is that they need. I have also learned how to manage people and learned how to be an excellent muli-tasker. One of the favorite areas of my job is display and merchandising. It is very important to understand the way people shop and how they see things. I know I can definitely relate this to my new endeavour of being a home stager and redesign consultant. My most extensive project was to design an 8400 square foot building for the bridal and prom shop. I worked along side an archtect to design a very functional space to house a bridal, tuxedo and prom store.
I feel very confident that with the knowledge I have gained through my schooling at QC Design, along with my past design experiences, I will have much success in helping clients make their homes exactly what it is that they need.
Services
"ReNew" Home Staging and Redesign will specialize in:

In Home Consulations
Home Staging
Home Redesign
Home Decluttering and Reorganization
Color Consulting
Room Accessorizing
Commercial Display & Merchandising
Testimonials
I am writing to let you know that Tonya Bradd has helped me with decorating, etc. on many occasions. I have an old farm house and have done many updates over the years. Tonya has always picked out the colors for my different rooms and we shop together for accessories. In my opinion, she has a very good eye for decorating and is a great shopper (always watching for the bargains)!! Once in awhile, I question some of her choices and she always says "Trust Me" and I end up loving her choices. She really seems to have a vision and listens to what I want done with the room and goes with that. When Tonya starts a business of her own, I would hire her in a minute and I would also refer her to any of my friends.
Nancy King
Tonya helped me to add the much needed finishing touches to my living room and basement. She was able to do in one week what I have been struggling months to do. She did a great job of finding items for coordinated well with what I already had. She created the "wow" factor that I was looking for!
Sheila Grambart