Sheila Weir
color consultant , interior decorator , interior redesigner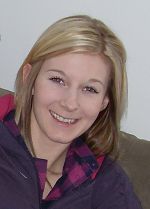 Waterloo, ON
226-220-6050
sheila.wr@gmail.com
The Home of Trendy Interiors Design

The Hot Spot for ALL Your Designer Needs!
Hello my name is Sheila Weir, and I am an interior decorator from Waterloo. My services are available for all the tri-cities which include Kitchener, Waterloo and Cambridge Ontario. I have a very unique approach to design, as I personally enjoy keeping up with the latest trends and bold colour combinations that these designers have to offer! I am very educated in the field of design, and keep myself up to date by attending conferences and workshops all over the Greater Toronto Area. My focus and experience with interior decorating will make us a great team in turning your dream projects into realistic spaces you will love for years to come!
I am the owner and founder of "Trendy Interiors" located in Waterloo, Ontario. I have been intrigued by the field of design for many years, and have dedicated the last few years of my life gaining the education on both the business side of design and the practical. I have taken many courses on both business management and finance, and I am currently enrolled in the decorating course at QC Design school. I am also part of the management team and Bouclair Home, where I spend my time merchandising and assisting customers with there design questions and complications. I plan on continuing my education to further my qualifications as the field of design evolves!
Services
I offer many services with my business, ranging from consultations to room makeovers!

Color Consultations: they are a two hour meeting where we discuss appropriate colour options for the space in question, expected paint costs, design ideas and create a custom colour profile inspired by your lifestyle and decor needs.

Furniture/Accessory Selection: This service can be as long as the client needs. I will provide you with furniture options that will fit your budget and decor to ensure the textures, colour and style will fit harmoniously in your home.

Redesign: I will come to your house to asses the room in its current atmosphere and determine what changes need to be made to achieve the rooms true desired function.I can work with what you own, or shop around to create something new and beautiful. This service can range from a small consult, to a large room renovation depending on your wishes.