Deone Hemler
home stager , interior redesigner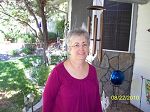 Reno, NV
775-746-1300
dmhemler@sbcglobal.net
P & D Design
Practical design - Extraordinary results

I've lived in Reno Nevada for over 35 years and have always enjoyed decorating not only my own home, but helping friends and family members with their decorating dilemmas. Taking this course has increased my desire to reach out to others who may need my help and share with them what I have learned. Not only redesigning their homes for their own personal enjoyment, but helping those who are trying to sell their homes in this down market by re-staging.
I'm very hopeful that with this course and being a certified ISRP, that I will be able to start a business doing something that up to this point has been a hobby that I love doing. My sister Pam and I have been designing and redesigning our homes and our friends' homes for over 30 years. We take each new project on with a fresh view point.
Services
My services will include, staging homes for re-sale.
This will include advise in de-cluttering the home, any repairs that may need to be done, paint colors throughout the home and advise on curb appeal.

I will also advise clients in redesigning of their homes. This may include furniture placement, painting, lighting problems and landscaping suggestions.