Barb Renaud
interior decorator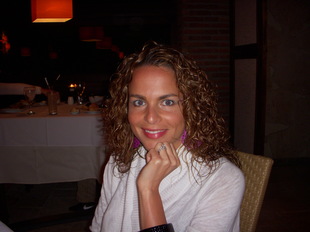 Calgary, AB
403-399-8511
babela@rocketmail.com
Transforming Spaces. Transforming Lives.
I'm a mother, wife, sister, daughter, friend and interior designer/decorator. Since a young age, design and art have always been a passion of mine. My mother has always had an eye for design and our home was forever 'show-home' ready for any impromptu visitors. I guess you can say that design is in my blood. My signature design style and personal style is classic with a modern edge. Inspiration comes to me by sketching and pulling ideas, pictures and products together. This is my favorite part of the design process. I continue to challenge my design aesthetic by testing new ideas and throwing the unexpected into the design mix. I feel this keeps my designs interesting and fresh.
I received a full athletic scholarship to Louisiana State University in Baton Rouge, LA. I studied and have my degree in Business Management and received my Masters of Science in Business. After a few years of working in the business arena I knew I wasn't being creatively satisfied and took a sales management position with California Closets. There I got to explore my creative juices while helping the company with their overall sales, marketing and design. From there I went on to work with a local closet company called, Calgary Custom Closets. Here I was able to make a large impact on overall growth, product innovation and design. But being the person I am I knew I wanted more of a challenge and that's when I joined a local renovation and design firm. For the past 5 years I have been designing and renovating kitchens, bathrooms, basements, additions and whole homes.
Services
My services include, but are not limited to the following: Kitchen design and product selections, Bathroom design and product selections, Basement design and product selections, Addition design and product selections, Whole home design and product selections. I also offer furniture, paint and fabric consultations. My rates are based on the overall size and scope of the project. I use 20/20 or CAD computerized scaled drawings for all of my designs. This includes detailed cabinet drawings, along with tile placement and design. Product selections include anything that needs to be purchased to complete the overall project. This can include, cabinetry, countertops, flooring, plumbing fixtures, backsplash, appliances, and accessories.