Jean Aranson
color consultant, home stager, interior decorator, interior redesigner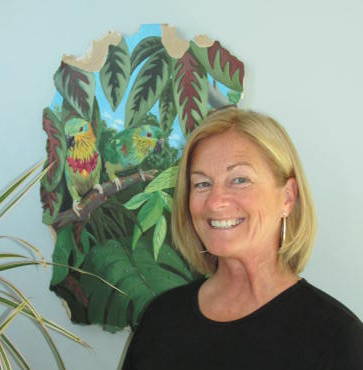 Freeport, ME
207-749-2869
jean.aranson@gmail.com
VIZHWAY DESIGNS..."The visual way"
Hello and Welcome...

My name is Jean Aranson, founder and owner of VIZHWAY DESIGNS . One of my biggest passions in life is being artistic ---using my God-given talents for creating and designing.

You often hear the phrase, "Home is where the heart is." I strongly agree with that sentiment. A house is a house, an apartment is an apartment, a condo is a condo. A residence is just a place to live --- that is, until you put your heart there. Then it becomes a home, giving the feelings of comfort, warmth and happiness!
For as long as I can remember, through the many facets of my life, I have been drawing, painting, sculpting --- creating. My endeavors have been many. Some of them have included creating and designing advertisements for a newspaper, creating and painting characters for ski school children, building office spaces from dirt to finish, fashioning pottery, designing and painting fabric, decorating homes and businesses with faux finishing, hand painting murals, and teaching art classes to young students. Currently I hold a real estate license, and through this avenue I have undertaken staging and redesigning homes.

From all of these endeavors and projects, the greatest reward for me has been the enthusiastically positive feedback and satisfaction I receive from clients whom I have helped. I love helping people find their own "VIZHWAY"--- the "visual way!"

That is my mission and goal with this company ...offering to help bring creative solutions and ideas to guide you into transforming your home and space into one of beauty, comfort, and function --- tailored to your individual needs and vision expressed by your personal styles and tastes...That's the VIZHWAY!!
Services
Some of the services I provide are as follows

* Color Consults
* Home Staging
* Interior Redesign
* Personal Shopping for the Home
* Interior Decorating

Please contact me at Jean.Aranson@gmail.com for your free initial consultation.