Terry Hoefer
color consultant , home stager , interior redesigner , professional organizer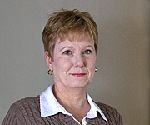 Waukesha, WI
262-547-7885
freshfacehome@hotmail.com
Impress the market-impress yourself
Freshface Home Services Home staging gets buyers' attention and best offers. After viewing several listings in their price range, buyers should remember yours as the one they could see themselves living in. A return visit and timely offer should already be on their minds. Interior redesign for a fresh start in your new or current home -you should always be pleased with what you see as you walk in your door.
Home staging to sell, redesign, organization, shopping for new purchases, downsizing can be overwhelming without the right help. You can have your ideas ready and easy to communicate with your builder or contractor without hiring an expensive architect. I come into your home with respectful advice-not harsh judgment or criticism. Careful planning avoids wasted time and money to make the most of your largest investment-your home. There is no project too humble to benefit from a trained fresh viewpoint to look its best. I have spent my career designing the arrangement of teeth as a dental technician. Working with patients in such a personal way requires listening skills, sensitivity and compassion as well as an artful eye. Outside of work friends and family have counted on me to use these qualities doing what I enjoy most-helping them choose paint, arrange space, shop for their home to help them get the look they want. Visualization does not just come naturally to everyone. Either does organization and planning. Sometimes I just help them figure out how to start and stay involved as long as they need me. "You should get paid for this!" is what I've been told. Training and certification rounds out my experience to offer services to even more people. Let me help you get things moving!
Services
Waukesha, New Berlin, Pewaukee, Brookfield, Muskego, Mukwonago, Genessee, North Prairie, Big Bend, Dousman, Oconomowoc.