Darla Godwin
interior decorator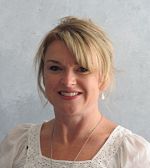 Huntersville, NC
704-608-8033
dgodwin9@carolina.rr.com
Decorating that not only meets your needs but also your budget.
I am a student of QC Design School. I have a love for decorating; nothing would make me happier than to share my love and passion with you in your home. To help you create a first impression that lasts. My goal in decorating is to meet your lifestyle needs. Creating a space that fits who you are. I offer an affordable solution that meets your budget and provide you with a decorated space. Your home tells your story. I can work with the accessories and furniture that you already have to create a freshness to the space or help you with making new furniture selections and placement.
I have recently decided to take my love for decorating and turn it into a career. I turned to QC Design School to get my certification as a Interior Design & Decorator Professional. Before that I worked a Design Assistant for a home building supplier. I have also been a part of the painting industry for many years. I have gained some experience with faux finishing as well.
Services
Interior Decorating
Working with the client to create a home or single space that the client can take pride in.
I work very closely with the client through the complete process, from start to finish.