Darcie Janett
professional organizer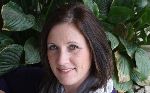 Royal City, WA
509-760-9378
dreynolds27@hotmail.com
"BEYOND CLUTTER"
Organizing your life so you don't have to!
I am fortunate enough to be a stay at home, but I have put my time in as a working mom. I have four children, help my husband manage our farm, and I know how challenging it can be to organize your own life let alone your family members as well.

Having a large busy family has literally made organizing a hobby for me. I have established routines, and techniques which have made my life, and my families life much easier.

I know the thought of "getting organized" can be overwhelming. My approach to each task is to make it as stress free to my clients as possible. Whether this means finishing your project in phases or doing it all once.
I graduated from WSU with a bachelors in Social Sciences. I then went on to get a certificate in paralegal studies, and then worked as a paralegal for several years.

Although I miss the grind of the law office I am very grateful that I am able to be home for my children. My children are in school now so I have time to pursue a business as a Professional Organizer.

Organizing is something I have enjoyed doing for as long as I can remember, and having a large family has allowed me to fine tune those skills. Learning how to store keepsakes, label items so they can be found, and to throw items out to make room for more, are all important skills to have when organizing a space.

Please give me a call so we can talk about your organizing needs and find out how I my be able to help you.
Services
My services include cleaning out and organizing spaces in homes and offices. I also dispose of clutter and garbage as needed so you don't have to. My goal is to make the organizing process as stress free as possible for my clients. You can work with me or consult with me during the various stages of the process.

Please call for further information and pricing.
509-760-9378