Jacquie Halligan
color consultant , home stager , interior redesigner , landscape designer , professional organizer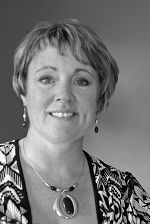 Gores Landing, ON
905-376-2444
halligan_staging@hotmail.com
First Impressions are Lasting Impressions

With a back ground in customer service, Jacquie's first priority is client satisfaction. She prides herself on combining her NATURAL TALENT in design with her TRIED AND TRUE steps of home staging to help clients sell their homes faster, and for more money.
Home buyers want to be inspired during the showing, and any property that is cluttered,dirty,outdated and poorly arranged can become a waste of time for the realtor and the home buyer.
Buyers have HIGH STANDARDS ON LOW BUDGETS and when ever you show a property in this condition you give the buyer a chance to either low ball the price or create an opening to negotiate the price.
Placed in Gores Landing,Ontario, Halligan Home Staging & Re-Design is central to the rural Northumberland county. Putting her location close to the Quinte and Kawartha areas. Giving her base a prime location for real estate growth and property advancements. With all of Jacquie's design options and staging expertise, let her be your first choice, when staging your property or re-designing your home.
You can view previous work on line at halliganhomestaging.com for prices and design options.
I am willing to work with in any budget or time frame, just ask me how?
Services
*Staging rooms for quicker sales and maximum profits, in kitchens, baths, living and dining rooms.
*Showcasing the unique qualities that drew homebuyers to their property in the first place.
*Organizing closets and cupboards to show maximum storage space when selling.
*Colour consulting, for either home re-designs or highest selling potential when staging.
*Staging vacant properties with rental furniture OR HOME OWNERS FURNITURE ONLY.
*Staging properties with a mix of rental and the home owners furniture.
*Locating outside storage space for extra furniture and personal belongings (while property is on the market).
*Curb appeal evaluations(included in all home evaluations)for maximum viewings.
*Achieving FREE ADVERTISMENT with your curb appeal when selling your property. (Ask me how?)
Testimonials
I was very impressed with Jacquie's ideas and designs. I didn't realize how simple changes can make a huge change in the property. If we ever move again I will definately use Halligan Home Staging & Re-Design again. K.Burgess, Trenton.
Wow! Wow! Wow! She is amazing, we had a very low budget but that didn't worry her. She's honest, straight forward and exactly what we needed to get our property sold. Thank-you so much. C.& J. Peters, Brighton
Jacquie helped my clients realize the easiest way to "Stage" their property was to de-clutter and down size on their belongings. Her tackful evaluations showed them they could open doors to viewings with a little elbow grease. Thank you for standing behind me in this decision, and I look forward to a great working relationship. All the best. L. Feehan