DECORA, LLC.
Diane Conroy
home stager, interior redesigner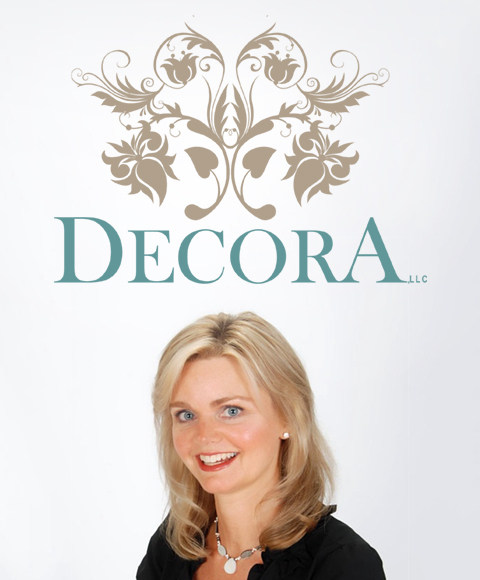 Simsbury, Farmington Valley and surrounding towns, CT
860-922-3249
decorallc@mail.com
Making homes beautiful and move-in ready, one house at a time!
Hi! I'm Diane Conroy. I am a certified Home Stager. I specialize in assisting home owners prepare their homes for sale so that they can get the highest possible price when they are ready to sell it. I am also certified in Redesign. I transform homes using the homeowner's existing furnishing whenever possible, improving floor plans, assist in picking out new materials for desired updates as well as new or used furnishings, artwork, rugs, curtains & accessories as needed.
Since a very young age I have had a passion for interior design and a love of finding inexpensive solutions to create a high end look. After college, I moved to Vermont where I worked as a design consulant at furniture store and as a customer service/sales reprensative selling to furniture & lighting showrooms all over the U.S. The first home I purchased was an Italianate Colonial built in 1875 and listed on the National Historic Registry. My husband and I did a lot of work remodeling & decorating it. After having our first child, we decided to move back to Connecticut. Luckily all of our hard work paid off. The first person who saw our home fell in love with it and it was under contract within a week! Since then, I have settled in the Farmington Valley. I have been busy raising our two children, working on our own home, volunteering in the community and helping friends, family and now clients with their homes. The exciting field of Home Staging & Redesign seemed like the perfect fit for me. I love having the opportunity to help clients make their homes beautiful so they will be happy living there or sell quickly for the highest price possible! In this real estate market, it's more important than ever to have your home stand out from the competition. I have been staging homes since 2010 and most of the listings that I have staged have sold within days, most either very close to and some way above asking price when they had multiple offers.
Services
I specialize in home staging which involves updating inside and out as needed, improving floor plans, organizing, neutralizing, de-cluttering, de-personalizing, decorating & improving curb appeal. I can also assist in the selection of: paint colors, flooring, cabinets, lighting, counter-tops, appliances, hardware, furniture, rugs, window treatments & accesories. I can do this on any budget! Please call or e-mail anytime with questions and to set up a Home Staging or Redesign evaluation.

Home Staging Evaluation: I do a walk through of your entire property inside & out, starting at the curb. I take "before" photos to review with you with and to help determine what areas need the most attention. After, if you'd like, I can provide you with a detailed list of recommended updates, home staging suggestions and a checklist to help get you started. I also provide names of needed professionals and do whatever I can to help make your home look it's very best BEFORE the final professional photos are taken and it's put it on the market.

Please contact me at 860-922-3249 with any questions and for pricing information.

I would love the opportunity to meet with and help you!

Diane
Testimonials
Diane Conroy, helped us prep our house to appeal to the demographics and tastes of the likely buying public. Diane claimed to work hard and diligently on our behalf and she did that and much more. A seller would be most fortunate to have Diane representing them. (Sold in 1 day, $15,100 OVER asking price)
Bob & Cathy Burns
Very pleased with Diane's advice and staging of our home. It really helped sell it! (Sold in 1 day, $25,100 OVER asking!)
Philip Hartman
I sincerely recommend Diane for the best possible service when selling your home. She went above to prepare a house for sale. She spent many hours working at my house beforehand making a list of staging recommendations, meeting with contractors, improving the floor plan and staging it using what I had and even brought in some of her own artwork, rugs & accessories. This resulted in multiple offers on my house, it was under contract within 3 days for just over asking price. Diane was incredibly prompt when it came to answering calls, texts, and emails quickly. THANK YOU! Curt (Sold in 3 days, $100 over asking price)
Curt Nadeau
See All Testimonials