Cindy Green
professional organizer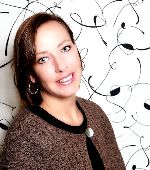 Kitchener-Waterloo, ON
226-338-7074
cindy@sort-it-out.info
Sort-it-Out:
professional organizing services

Although new to business, I come with a lifetime of experience.
I take great pleasure in assisting clients with the smallest tasks and the biggest challenges in their homes and/or offices. By developing systems and order in your space, that is effortless to maintain, you also inherit a sense of tranquility in your everyday life. The frustration of searching for missing items on a hectic Monday morning, or some needed article during the work day, will no longer be valuable time and energy wasted. You can now enjoy this time prositively and productively.
My name is Cindy and I am Your Professional Organizer!
Services
Everyday Organization
Whether it is a drawer, closet, room or entire home causing you undue stress, Sort-it-Out will give you the relief you need and crave. The majority of us lead hectic lives and find it challenging to keep on top of our households. We will provide you with the systems, tools and most importantly the know-how to maintain an orderly and functional abode. You will not be finding yourself saying, "Where's my other shoe?", again!

Estate Organization
When we are faced with the passing of a loved one we are often overwhelmed with the grieving process and also the responsibility of caring for their belongings. We can help ease this experience compassionately with professionalism and understanding.

Blending Homes
As exciting and positive as this experience can be, there will be lots of 'stuff'. Sort-it-Out will help you and your family start off on the right foot, taking every family member into account throughout this process. Merging different households into one can be a delightful experience with a third party to negotiate the dynamics of your new happy home!

Moving or Downsizing
Whether you're Movin' on up or down, moving is never without anxiety! We can help ease the stress of this process by professionally assisting in the planning and execution of your relocation and by minimizing or maximizing the use of your new space.