Judi Howard
interior decorator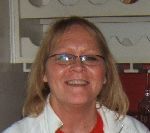 Troy, ON
905-628-1690
shawnhoward@bell.net
A space begins with an idea and ends with a statement.
Begin with a thought. Together, work your thoughts into a design and give yourself a place to call home. With a fresh beginning in the design world,I want my niche for texture and colour to fill any space leaving an outside the box effect. In a cost effective society is when you need some help.
Always been a hands on person. After being a hair dresser for many years I have moved my love from the top of a head to inside a mind. Working close with people on a personal level and being creative brings me to where I am now. Over the past few years helping pick the personality of colour for homes and applying it gives me a start into interior design.
My experience will be getting the opportunity to give a space it's statement.