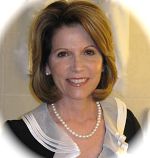 Tulsa, OK
907-947-6059
kerry.arnoldi@gmail.com
Stage Coach - Staging Your Home to Sell or Keep!
Stage Coach Home Staging is based in Tulsa, Oklahoma. We offer staging services in Tulsa, Broken Arrow, Bartlesville and the surrounding areas.

Stage Coach Home Staging specializes in staging vacant homes for sale, a home with "quick sell" as it's goal and homes that just need a "pick me up". When a home is staged for sale, it reduces the negative impact a home can project, such as marks on the wall, rooms in need of painting, furniture arrangement problems and other distractions to viewing your home. After using Stage Coach, buyers notice the positives in the home instead of the negatives.

Stage Coach Home Staging has experience worki
Kerry Arnoldi - Bio
After ten moves in fifteen years, it was out of necessity that I gained my experience and expertise in presenting homes for quick sell. As far back as I can remember, I have been rearranging furniture, changing room colors, collecting unique items to make rooms interesting and even rearranging the furniture in hotel rooms! Some say I could be considered obsessed with design and I would have to agree I might appear to be seriously involved with changing and creating pleasant, charming and interesting interiors.

I hold a Bachelor of Science degree from Dallas Baptist University. I will soon complete certification with the QC Design School, specializing in home staging and redesign. I believe my most relevant experience has come from living in so many interesting places in my life. It seems each stop required a sense of reinventing a space to make a warm, cozy and inviting place to live and work. As new opportunities arose, I was provided with the challenge of presenting my home for sale. In every case, my homes have sold within 30 days. Most of the time, buyers ask for the contents of the home or help with furniture placement or accessorizing their home after closing. I still hear from them and get to see photos of how they have loved and managed my former homes.

I am married to a Chemical Engineer. We travel extensively and have lived in Moscow, Russia for 3 years. We have returned to the U.S. and have lived in Anchorage, AK for the past 3 years. We are returning to the Tulsa area and will live and work there for the remainder of our lives. It will be great to know our home there will not be temporary.
I have two sons and two grandsons. They are my greatest legacy.
Services
Stage Coach design offers a variety of services. Here are a few:
-Design consultation for real estate purposes or real life challenges
-Planning and supervising the home owner's efforts in home design
-Fully executing the design plan for the home owner
-Curb appeal design and consultation
- Shopping for design needs for, or with, the home owner
- Open House or home viewing quick design
- Help to find storage solutions for edited items from the home
-Redesign for parties, weddings and other functions
-Solutions for repurposing furniture and accessories