Linda J. Grob
feng shui consultant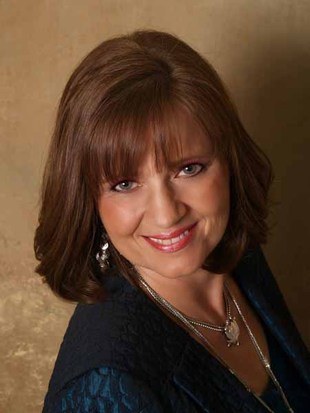 Kimberton, PA
610-935-3856
qfdesigns@verizon.net
Qi Fusion Designs™....Creating the flow of energy where you live, work or play.™
Feng Shui supports the manifestation of your personal goals.
Solutions for abundance in wealth, romance, good health and much more can be found using Feng Shui principles.

Located in picturesque Chester County Pennsylvania on a wooded lot, I gather energy as I work with you to increase yours. Working with me you will find I have a gentle work ethic. I carefully guide you to a better way of life through Feng Shui. As we work together we find what works best for you to make your life/business/relaxation flow better with Feng Shui principles in mind.

Feng Shui comes very naturally to me. I am very intuitive. This ability enables me to actually feel the correct placement of items within the area that may need adjusted. I love to help others enjoy the beauty of the rich life that is all around us without the day to day drain of stress. Recently I was working with a 90 year old gentleman. He knows nothing of Feng Shui and I did not push the belief system on him, rather I gently guided him on his path to clear the clutter. In this way he was able to see for himself the results. I guided him to a small pile of papers to clear to start him off. It took all but 15 minutes to go through and toss a large pile of papers. He was surprised to find when a third of the way through, there in an envelope was an uncashed check for over $19,000.00! Yes, I was just as surprised as he. Later we found another for over $2,000.00. I don't guarantee this will happen to everyone but it does happen. There are lasting benefits to clearing the clutter. As everyone knows once they have done a good cleaning you feel like a weight has been lifted. The result is that you have opened up space for the Ch'i to flow and you can feel this. Just think how much better it would be to take the next step to ask me to join with you to declutter, arrange furniture and choose colors to help your Ch'i flow even more freely!
a little about my background....
My first love is Graphic Design. I graduated from college and later started my own design studio, Studio 216gfx. I've enjoyed designing for over 30 years and still do.

IKEBANA
I have to mention my great love of flowers. This love led me to pursue the study of floral art of Ikebana. I was enrolled in the permanent register of the School of Ikenobo in 1986. I still refer back to the rules of Ikenobo to this day. I find it is a beautiful art form. This relates very well to my Feng Shui practice and enables me to offer you another speciality.

INTERIOR DECORATING
There is just something exciting about decorating. I love all the creative possibilities. This led me to take a course in Interior Decorating. I received a diploma in 2004 in this course along with receiving valuable and very usable information which allows me to offer you more than just Feng Shui. Being able to offer you a product that not only will be proper Feng Shui but also well designed Feng Shui will be a wonderful benefit for you.

I was later moved to expand my spiritual side and became certified in 2008 as an Angel Alignment Practitioner (AAP). I continue to use much of the information I've learned during my AAP course in day to day life. In 2008, I became certified in Reiki I & II (Usui Shiki Ryoho) & in 2012 Reiki I & II (Shamballa). This brings me to my current status of Advanced Feng Shui Design Professional, AFDP. I found that when I combined my love of designing & decorating along with my spiritual side that Feng Shui was a perfect fit for me. I often work intuitively which is a great asset in this type of work and you get to receive all the benefits. It's not work, it's a part of me.

UPDATE I have furthered my education to be certified in the Traditional Feng Shui teachings. This brings a whole new level to my expertise. I now work with a compass to more accurately do your Feng Shui assessment. I will be posting more on this in the near future. Keep on the look out for more exciting things I can offer you!
Services
Do you lead a stressful life? Do you ever find yourself saying, "I just want everything to be calm. I want to be taken care of." Well Feng Shui is a great solution for your issues at home as well as business. Using the principles of Feng Shui will lessen this stress and support you when you most need it. At work you may find the minute you walk in the door you start to feel your energy lessen. This is most likely due to an energy drain. You may come home and feel like things are just as stressed as work. It doesn't have to be like that. Using Feng Shui principles I can change your environment to a support you in your day to day life. Don't delay in contacting me. You deserve a better life. Let me help you get there from here.


Walkthrough Consultations: As I walk through your home/business I will evaluate all areas to determine where Feng Shui can be enhanced.

Energy Mapping of your home/office: Using your floor plans we will provide you with a detailed written report alerting your to any elements that may need balanced in your home/business. We will provide you with remedies for these areas that may need to be addressed. UPDATE Traditional Feng Shui does not use the Bagua rather the mapping is done with the trigram. This is quite different from Western Feng Shui.

Energy Mapping with Plan Implementation:
Same as above with the added benefit of me helping you implement the changes in a hands-on fashion.

Enhancement...Finance, Health, Relationship, etc.:
When balancing the five elements we can enhance any area to address many of your particular needs with certain remedies. This can often times move you towards your goal quickly and with little effort.

Maintenance Visits:
Maintenance visits are Offered as a follow-up visit to check that you are keeping on track with your balanced Feng Shui. It is recommended that you balance your home's Ch'i each year. UPDATE When using Traditional Feng Shui a "maintenance visit" will now be expanded to adjusting your home energies to match those of the current year. Each year the earth energies change and so do those within your home.

Space clearing: de-clutter and organization: Space clearing is an essential part of Feng Shui. Clutter is one of the main issues that will be sure to block the fresh flow of energy. It can also be one of the most difficult things to tackle. Parting with your belongings takes special care but it can be done with ease if done right. I would be happy to gently guide you through that process.

Space Cleansing Ceremonies:
Space Cleansing Ceremonies: This ceremony is done upon request to provide powerful Feng Shui remedies. It should improve the flow & quality of Ch'i energy for home/business as well as addressing unseen (past/present) emotional Ch'i issues. This service is offered after all the Feng Shui principles have been implemented.