Melanie Schneider
color consultant , home stager , interior decorator , interior redesigner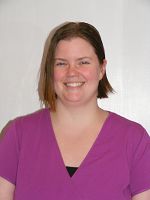 Sackville, NB
506-939-2290
melanie@slhd.ca
Silverlining Home Design
There is a saying "A man's home is his castle". A person's home is the one place they can truly be themselves, and escape from the pressures, commitments and expectations of the outside world. It's the environment where they get to set the rules, create their own sanctuary.
I am an architectural technologist, interior decorator, home stager and redesigner. Together we can create a home you would be proud to call your castle.
I have always been curious, and fascinated by houses. As a child I would walk into a house for the first time and ask questions about why it was laid out as it was, and analyze and critique the functionality and traffic flow. In grade 8 when I was introduced to drafting I was hooked. I realized that I wanted to design houses, and use my creativity and inspiration to create homes.

I studied Drafting and Design through high school, then proceeded to Holland College in Charlottetown, Prince Edward Island to their Architectural Technologist program. I have been working in the architectural field for more than 10 years, primarily in residential design. Through the years I have taken several courses in interior decorating to help my clients with their new homes, which progressed to home staging and re-design.

I enjoy all facets of design, color consulting, interior decorating, space-planning and organizing and architectural design. I believe that design in all of these facets is about taking the space to its highest potential, and infusing it with the home owner's personality and lifestyle.

Home staging on the other side of the pendulum removes the personality and creates a simplified design that will appeal to the wider array of people. This creates a clean slate for potential buyers to more easily connect with the space, and visualize themselves living there, and bringing their own personality and lifestyle into the house.

Every house is a puzzle in which co-exist design, functionality, structural integrity, and the home owners' personality. This is a puzzle that challenges and inspires me, let me help you create your castle, your space in the world.
Services
Silverlining Home Design provides a variety of services for your home, from custom architectural design, interior decorating and space planning, to home staging. These design services can make a vast difference in how you relate to your home, and how you and other people feel about it. The condition of your home plays into other aspects of your day to day life, time and stress management for example. A well planned and organized house means less time searching for things that have been misplaced, and easier relaxation and stress release.

Custom architectural design creates a home based on the home owners' personality, lifestyle, spatial requirements and personal style. I can help you achieve your dream home, defining the space and its functions, the finishes and aesthetic of the house to your individual styles.

Interior decorating and color consultation bring your personality out further into the space. The choice of color, finishes, window treatments, furniture and accents creates the mood of the space, making it unique and personalized, a safe haven for you and your family.

Space-planning, de-cluttering and organizing services are a means to reclaim space that is currently not used to its potential. Creating a better layout with existing furniture, sorting through and removing items that are unnecessary, and creating better storage solutions are ways to gain living space and improve your day to day life and enjoyment of your home.

Home staging prepares a home to be put on the real estate market, creating spaces that will appeal to the greater population. This gives the potential buyer a foundation to begin redesigning the home to suit themselves and their family's lifestyle and personalities. Staging is known to improve the speed and selling price of homes.

My mission is to create homes that give you the space you desire, that you can be proud of and fulfilled with. I am passionate about home design being about the people who use the space, and creating the best possible spaces for them. I would love the opportunity to help you transform your house into your castle.