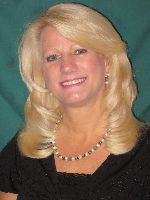 Greencastle, PA
513-335-0576
TShives@live.com
Make a Fabulous First Impression With Simply Successful Staging and Design
My name is Trudy Shives. I had been helping friends and family redesign their homes for years before I decided to take my passion for creative design to a professional level.Being a cosmetologist for years has taught me to always focus on details that changes an overall look and makes a great first impression.
I always enjoyed finding ways to make my own home feel warm and inviting to my family and friends without breaking the budget.Each specific room showing design and purpose gives me a great feeling of accomplishment and pleasure. Having moved quite frequently in the past has given me lots of opportunities to redesign and recreate my own homes as well as staging them to sell in a timely manner for top dollar. I feel blessed to be able to help others simply and successfully stage to sell their homes by creating a great first impression that appeals to the highest number of potential buyers or redesign their homes to customize a fresh new look to create a dramatic and beautiful transformation that is tailored to their personality to suit their lifestyle and budget.

Trudy Shives is a certified international staging and redesign professional and has completed the most comprehensive home staging and redesign certification courses in the country provided by Q.C. Design School.
Services
I offer a wide array of services to give an appealing first impression to potential buyers as well as a new exciting design to those who want to recreate the look of their space or home.

•New Home Decorating
•Flooring Selection
•Hardware & Fixture Selection
•Lighting Design
•Paint & Art Selection
•Furniture Placement & Selection
•Space Layout
•Window Treatment Selection
•De-cluttering Through Packing & Organizing

Home Staging Consultation
•Walk through and thorough evaluation of each room
in your home.(Discuss your home's best features and
trouble spots and give you simple remedies and work
proposal in order of suggested priority). Based on
the consultation, you may choose to hire us to do
as simple as De-cluttering, organizing, and
repositioning of the furniture, to working on
simple but dramatic changes in the most important
areas of the home.

Vacant Home Staging
•Evaluation of important areas in home
•Furniture and accessories rental (available on a
month to month basis)
•Home staging the main area of the home.


Redesign Services
•Color consultation
•Redecorating, organization, furniture and
accessories placement
•Minor remodeling projects