Renita Burgess
makeup artist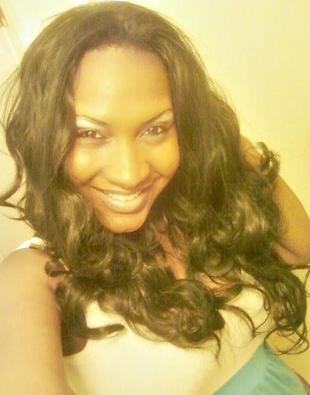 Lake City, SC
843-598-7987
weathergirlblitz@yahoo.com
Beauty to hypnotize!!!
I take pride in what I do. I can transform any face and create it to be an artistic masterpiece. Makeup and beauty to me is like a beautiful painting with great passion. I worked as a Mary Kay consultant in the salons, giving makeovers, facials and pedicures to make women feel confident and beautiful. It's my talent. I love making women feel like they are the most "beautiful" woman in the world. Because when you look good, you feel good and when you feel good you have confidence to reach your goals and when you reach your goals you have went far. (lol) See what a little beauty can do? It's important to care about yourself and pamper yourself.
My name is ReNita. I am 25 years old and I'm a country girl. Being in the south, we southern women take pride in beauty. Ever since I was a little girl, I would watch my mother and aunts put on makeup and swing their hair. They had so much makeup packed up in makeup kits. I grew up being infactuated with makeup. I learned so much from watching others and taking classes and attending QC Makeup Academy. I let my hands do all the work.
Also, I am an author of 3 published books. A horror book (Coffin Rock College) and a children's book (The Adrianna Adventures) I am working on other projects and am excited with inspiration to continue publishing more. I enjoy working out, taking walks with my dog, shopping, playing video games and watching movies on Lifetime (Don't we all??) My favorite show is The Golden Girls, of course. I am a Golden Girls FREAK!!!!! I enjoy alot of retro sitcoms.
Let's see, I have experienced a lot in my life and have mentored others. I grew up a pageant girl so I have competed in numerous pageants all my life. I am also a professional model and have taken photos for various photographers in Florida and South Carolina. I'm not a good cook but I love to eat. lol.
Services
Facials . Pedicures. Full body Asian massage. Microdermabrasion. Makeup.