Margie Blackmon
home stager, professional organizer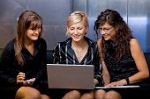 Farmington, MI
248 809 -1918
yourgroup2@gmail.com
Get Your Home Organize By A Professional organizer,
Remove the clutter form your life.
Our mission is to provide a organizing service that will help you oorganize your life, home or business . I will provide organizing consulting as well as products and resources. Our website is develop to meet your organizing needs providing support for the customer. Your Professional Organizer offers a level of organizing excellence. Our goals is to empower you to use the online website, resources as you learn about the best organizing products.
Life solutions products and resources

Whether you're an executive or a stay-at-home mom, a family or a single person our real world, real life solutions can work for you. Organization is personal and individual. No two people have the same organizing needs or style. We approach each client with fresh eyes and create systems to fit your life. Your Professional Organizers work hand-in-hand with clients to create organized, easy to maintain home and office environments.

The best organizing resources on the market .

A professional organizer provide you with household services

Reduce stress with Organize Travel Discounts

learn different ways to relax reduce stress and anxiety.

Keeping your life organize can help reduce stress in your life.

Planning a vacation , a business trip or traveling abroad,

It is imperative that you are organize and plan ahead.

Organizing your travel plans, making a travel list

http://yourprofessionalorganizer.blogspot.com/
Services
Your Professional Organizer offers a variety of speciality services. These specialty services included the following:

•Organizing Residential Rooms
•Moving in/out service packing/unpacking
•Residential Offices (Non-Business)
•Closet Organizing•Kitchen Organizing
•Bedroom s
•Organizing Residential Rooms
•Garages/Attics/Basements
•Home Offices Organize (Business-Related)
•Closet Design/Installation
Your Professional Organizing Services

1.Child-Related
2.Small Business Office
3.Planning and organizing a Estate or Garage
4.Closet Design/Installation
5.Time Management
6.Photographs/Memorabilia/Collections
7.Organize Computers files
8.Organize Charitable donations and assist with dispostion of unwanted items
9.Moving in/out service packing/unpacking
10.Senior transitions service( senior (relocation and senior placement home search )
11.Planning and organizing a Estate or Garage
12.Closet Design/Installation
13. Planning and home relocation Services
14.Moving in/out service packing/unpackin
•Move-In floor planning and organizing Services
•packing and organizing
•Home Sale-Staging Services
The Top 10 Organizing Services that are offered by Your Professional Organizing Services are as follows:

1.Child-Related
2.Residential Offices (Non-Business)
3.Closet Organizing
4.Kitchen Organizing
5.Organizing Other Residential Rooms
6.Garages/Attics/Basements
7.Home Offices (Business-Related)
8.Closet Design/Installation
9.Time Management
10.Photographs/Memorabilia/Collections