Tara Hoyte
color consultant , interior redesigner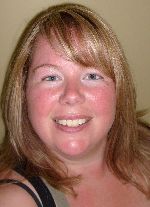 Cambridge, ON
519-222-4784
tara@freshin.ca
Taking a FRESH look at design!
FRESH, we all love the sound of that word but how does it lend itself to home design? How about when you don't have an extensive budget?
Home Redesign is the solution.
Fresh Interiors looks closely at how you use each and every room and develops a wish list of how you would like your home to be. Then, following the elements of space planning, colour and balance we create interior spaces designed for your unique needs and desires.
Let me look at your home with FRESH eyes and develop a design to suit your situation.
Services
I offer various services to my clients:

* Colour Consultations
* Room Redesign
* Staging
* Furniture Layout Consults
* Shopping for clients needs
* Fresh Express Package

Call or email me for more information. I want to help create the best living or office space for your needs.
I look forward to hearing from you.
519.222.4784 or tara@freshin.ca
Testimonials
"So enjoying our bedroom and only wonderful comments on it from absolutely everyone who comes through our door!"
Kim
"I love our living room! I never knew my stuff could look this good!"
Brenda
MORE ABOUT TARA HOYTE - In 1997 I graduated from the Graphic Arts program at Mohawk College and I have been working as a Graphic Designer ever since. In my spare time I have read as much about decorating as I can and even made a two week trip to Paris, France to further my education. I have also been hitting the books with loads of decorating courses and was fortunate enough to have a Interior Designer take me under her wing and become my mentor. Two years ago I began my own company called Fresh Interiors. I also have the privilege of writing for two great magazines monthly, Ideal Homes and Reno Magazine. I look forward to what the future holds for me next.