Michelle Hoogerwerf
color consultant, home stager, interior redesigner, professional organizer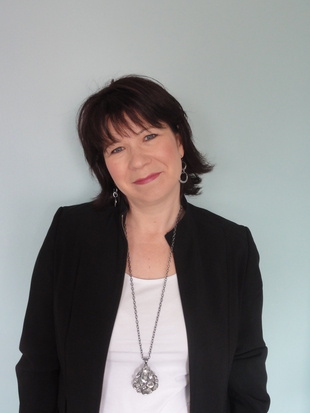 Falmouth, NS
902-798-0782
michelle_hoogerwerf@hotmail.com
First Impressions
Hi There!
I am a mom and wife to a beautiful family in Falmouth, Nova Scotia. I recently graduated from a Home Staging and Redesign Course through QC Design School and am excited to start a brand new business! In my free time I enjoy spending time with friends and family enjoying a cup of tea, reading and decorating. I am very passionate about helping others create an atmosphere of peace and relaxation in their homes as well as helping them achieve their goals. (ie Sell their house)
I have had many years of hands on experience designing and staging homes for friends and family and look forward to home staging and redesign as a career! I have had past experience in Real Estate while working for PropertyGuys.com for 5 years - helping clients list their homes to sell privately also gave me the opportunity to put my passion and skills to work with offering home staging advise. I have taken an online photography course as well as had lots of experience taking photos of rooms for PropertyGuys.com. Therefore, am willing to take photos after staging a home.
Services
Don't know how to improve the look of your home to sell it? I provide inhouse consultations for staging a home.

Wanting to change the decor in a room and just don't know what to do?
I offer consultations for redesigning a room(s) or an entire home.

Tired of the same old paint color in a room?
I offer color consultations to assist you with choosing the best color for you and your space.

Need photos of your updated space? I will do it for you!

Want to update your home decor and don't have time to shop?
I will be your personnal shopper and find just what you need.

First Impressions....leave lasting impressions!

I look forward to assisting you with all your decorating dreams!
Call or email me at any time!
Testimonials
When building our home, my husband and I were daunted with the task of choosing wall colours for our entire home. The last time we chose a paint colour we wanted a dramatic purple and it ended up looking like the inside of a Disney teacup ride! Feeling so overwhelmed, we decided to get some help from Michelle Hoogerwerf. Michelle was wonderful to work with! She was patient with our indecisions and could easily decipher our descriptions of emotions we wished to convey in our colour choices. We are still in love with our wall colours and we get compliments on the choices from each new visitor to our home. I cannot say enough good things about Michelle and her design and decorating abilities and I have recommended her to many other people!
Laura Kelly-Stewart
It is my pleasure to recommend Michelle Hoogerwerf and share my personal testimony of Michelle's wonderful abilities in the area of decorating. I've known Michelle for nine years and soon after meeting her I quickly became aware of her gifts of decorating, creativity encouraging and blessing other people, to mention only a few of her gifts. Michelle truly has a gift for bringing joy into people's lives. Thankfully we soon became friends, she invited us to her home and I was amazed at the absolutely beautiful way that she decorated their home. Her house was decorated in warm current colors, tastefully coordinated with extras that made for an elegant and welcoming home. I soon began asking Michelle's advise in redecorating our 100 year old family home and specifically what colors to use. Michelle would graciously drop over with her huge bag of color samples and begin to work her "magic". She never expected anything in return and actually made the process fun. To summarize the story Michelle helped choose colors for our 2 guest rooms when we started a bed & breakfast 7 years ago. Since then two of our daughters rooms, our large kitchen the front veranda and side deck. Last year after a storm wrecked our roof, our huge attic area which contains 2 bedrooms and a large common room (rec room) needed to be totally redone. Michelle rescued us and gave us direction from the flooring to the light fixtures. It now looks amazing! We have had many positive comments from other friends and family who have noticed these transformations. Michelle has just recently helped me with colors for 2 more rooms (the next projects on our list.) On behalf of my whole family I am so thankful for Michelle sharing her gifts with us.(in an area I am not confident of gifted in.) Michelle has even helped in in the process of decorating and picking our the coordinating curtains and extras. With all honesty and confidence I know that whoever hires Michelle will be blessed and very pleased, she is; very hard working, incredibly gifted and a joy to be around. Sincerely,
Joan O'Reilly